Prize Winning Pics from 2018
(The formatting of this page with the photos will work better reading down the left column and then down the right)
Misa Titcher (Patricia Ann School of Dance) gained our Junior Ballet Championship for 2018.  Seen here in her Classical presentation.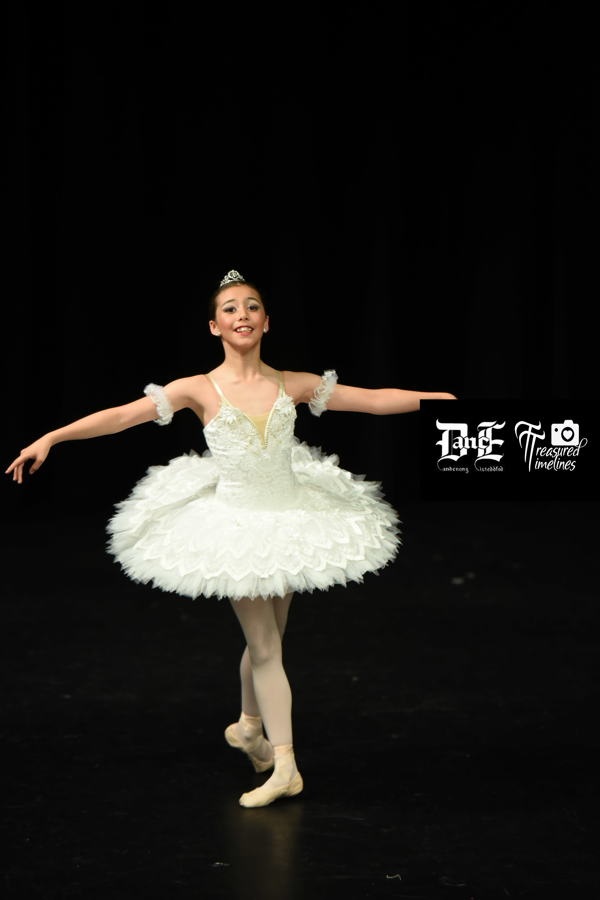 Misa presented the 'Widow Spider' as her Character in the Championship.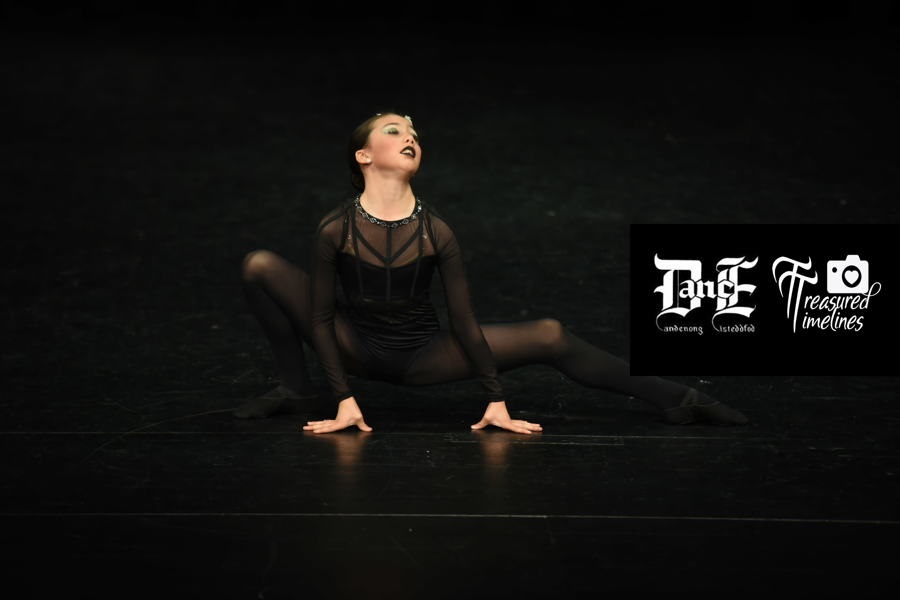 Caitlin Fergus (Sharon Lawrence Dancers) is our 2018 Junior Modern Champion.  This photo was captured during her Neo/Contemporary/Lyrical dance.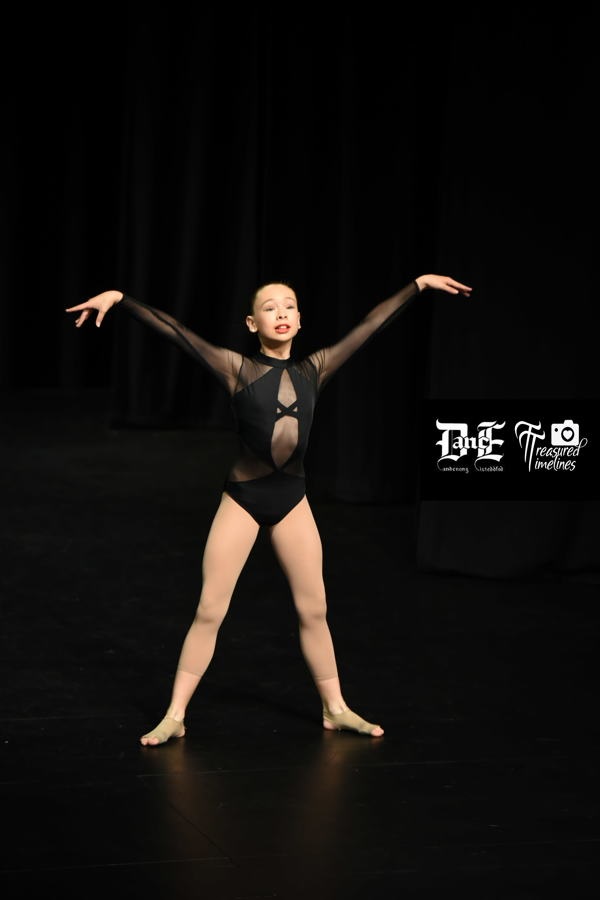 Here is Caitlin in her Jazz/Musical Comedy routine.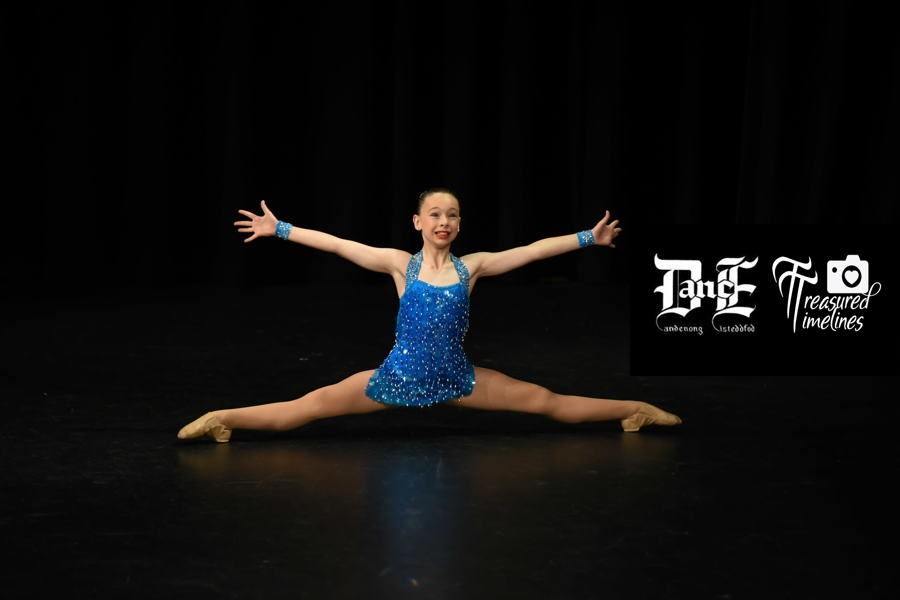 Caitlin Fergus is one talented performer.  Caitlin also won our Junior Tap Championship.  A fantastic effort!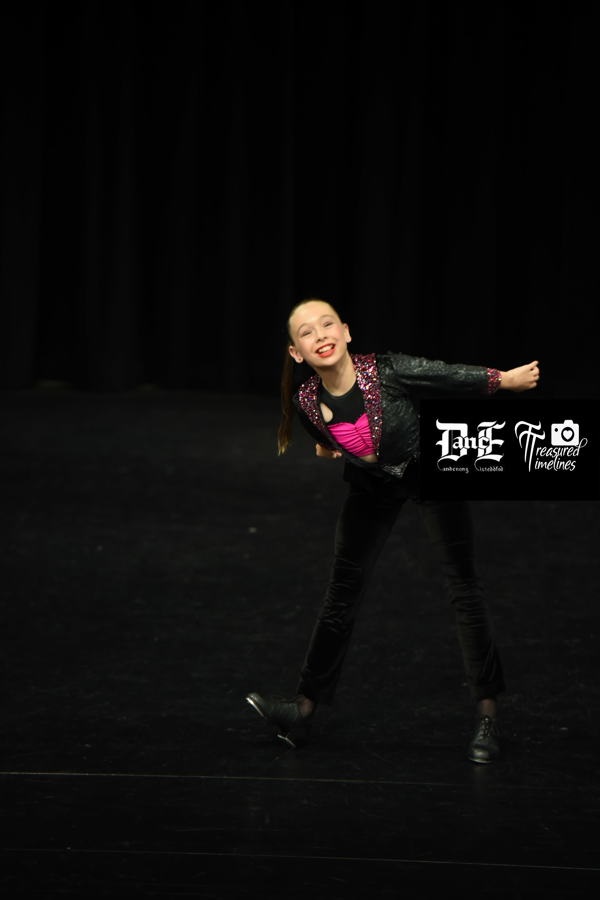 There's a need to make a lot more space in Caitlin's trophy cabinet.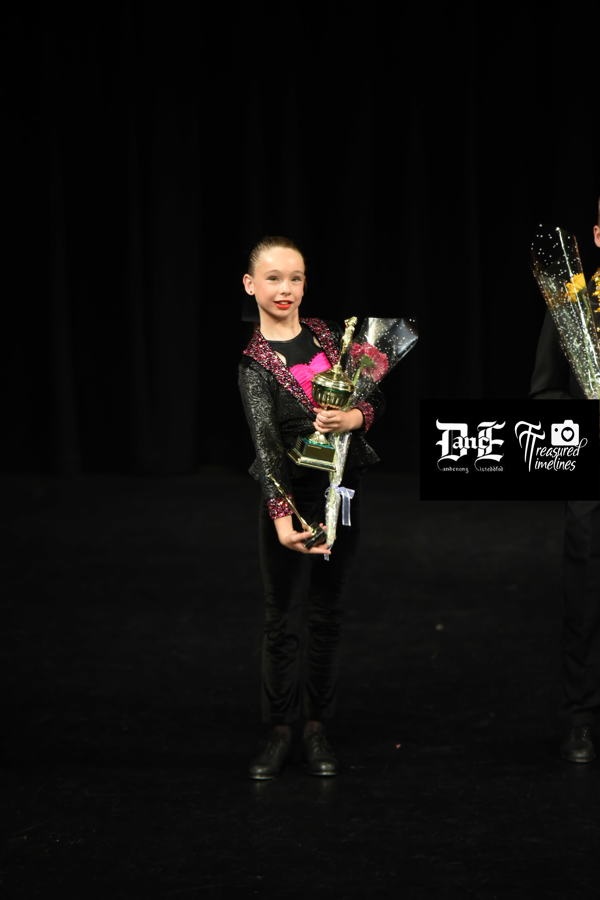 Our Senior Classical Ballet Championship for 2018 was won by Tully Cook (Jane Moore Academy of Ballet).  Seen here in her Classical routine.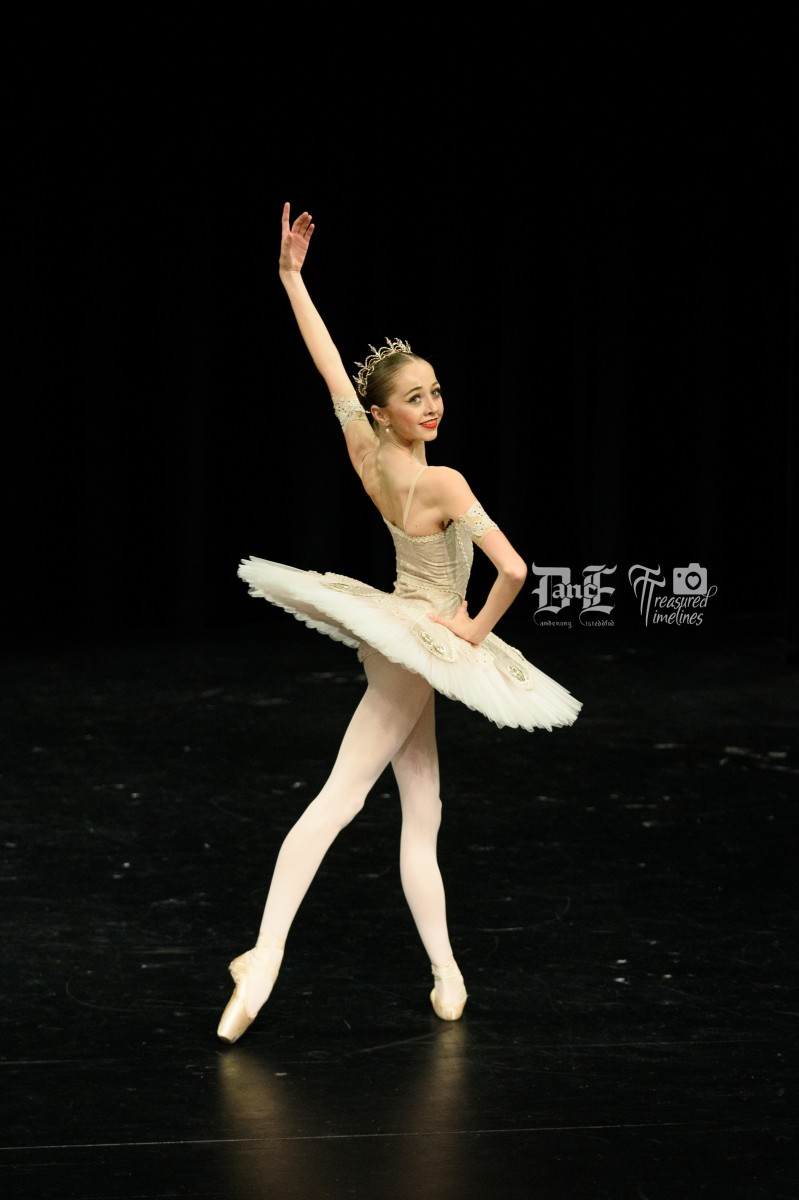 In the Character round of the Senior Classical Championship, Tully presented 'The Funeral'.  No surprise that her performance conveyed a great deal of emotion, capturing the Adjudicator's attention and the appreciation of the audience.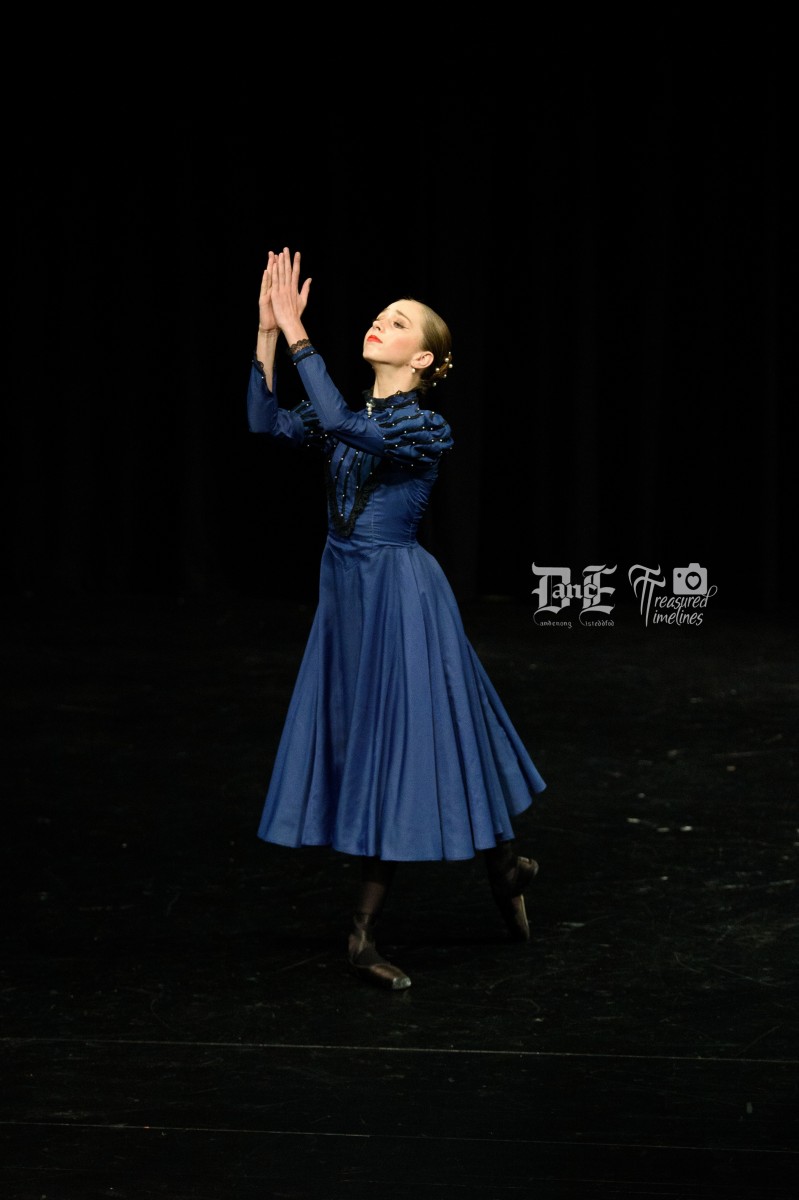 Jessica Roberts (KC's School of Dance) is our 2018 Senior Modern Champion.  "Treasured Timelines" has done well to catch Jessica in mid-flight during her Neo/Contemporary/Lyrical dance.  (I still have trouble picking the differences in those styles)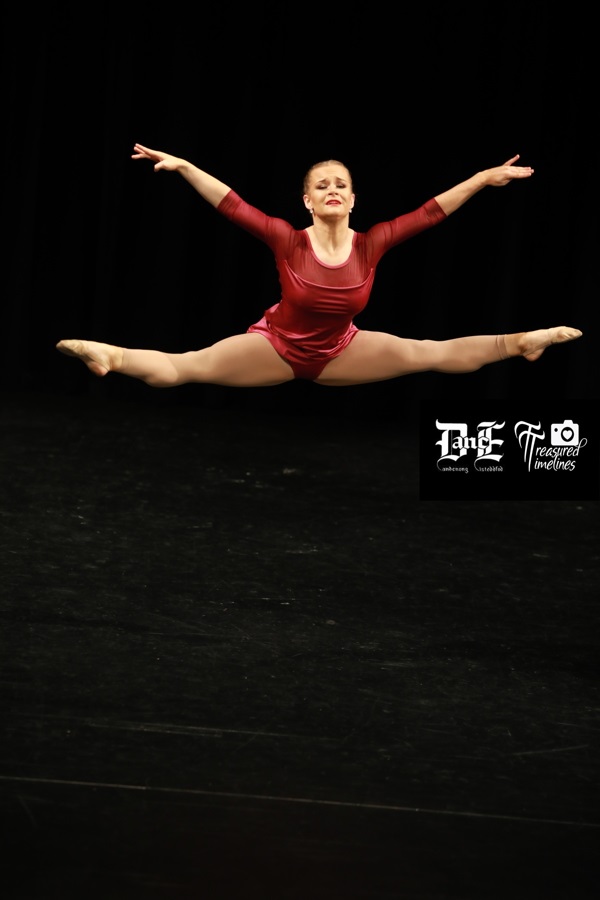 In the second round of the 2018 Modern Championship, Jessica still had plenty of energy and personality to put into her Jazz/Musical Comedy routine.  Stunning!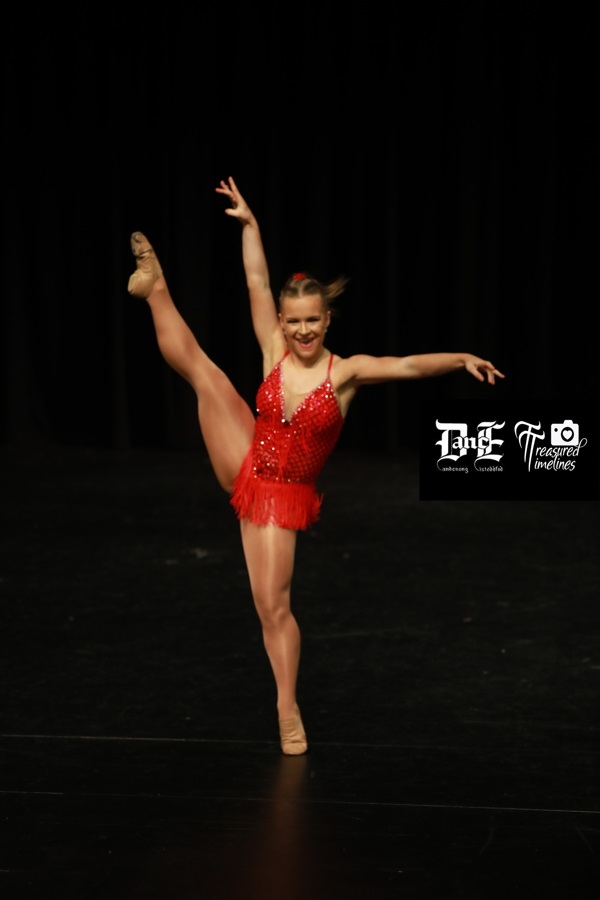 Saachi Shenoy (Sharon Lawrence Dancers) dazzled us all on her way to winning the 2018 Senior Tap Championship.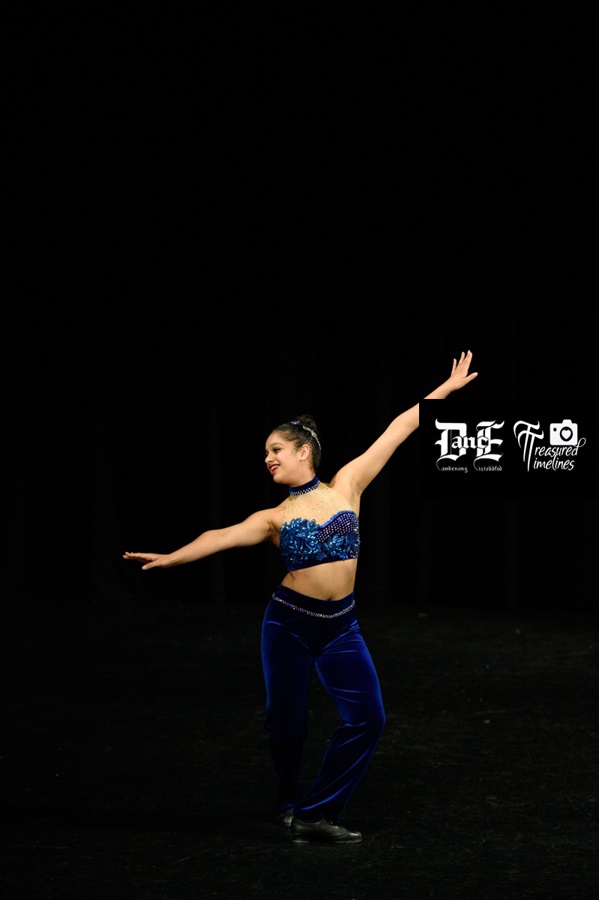 It wasn't easy for the photographer to catch Saachi's tapping feet in one position for any length of time – but I suppose that's one of the many points in a fantastic routine!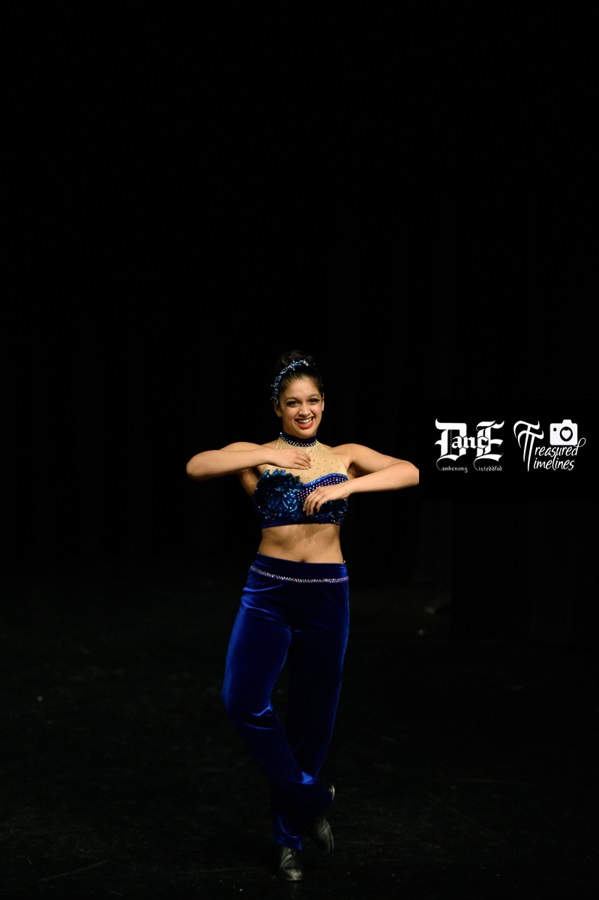 Saachi wasn't satisfied to rest on her laurels with the Tap Championship, but this talented young performer went on to win the 2108 Any Age Theatrical Championship.  In this photo Saachi is presenting her Song & Dance item, "The Alto's Lament".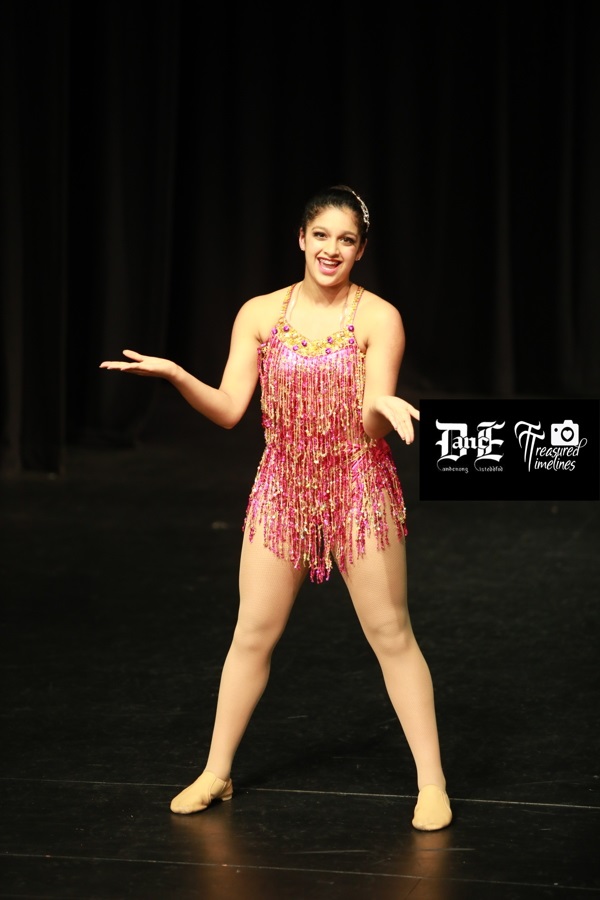 It wasn't a surprise when Saachi made the most of her talents with a scintillating tap routine for her second dance.  We offer Saachi special congratulations in that this is the fourth year in succession that Saachi has won the Theatrical Championship against "all comers"!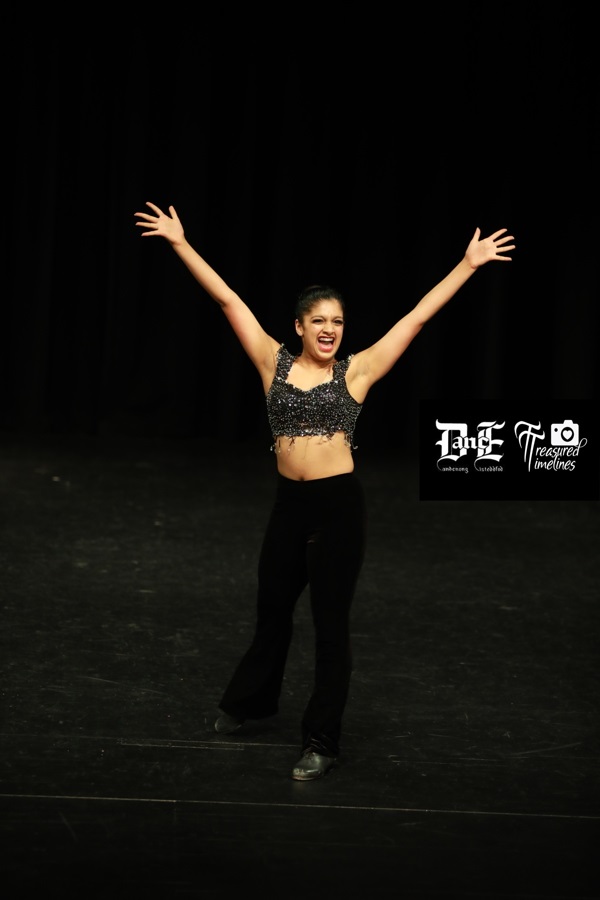 Catharina Ballintyne (Ambitions Performance Dancers) is our 2018 $500.00 Scholarship winner.  Catharina was required to repeat her winning Lyrical routine from earlier in the comp in the Final on the last evening for our special Adjudicator, Hilary Hazledine.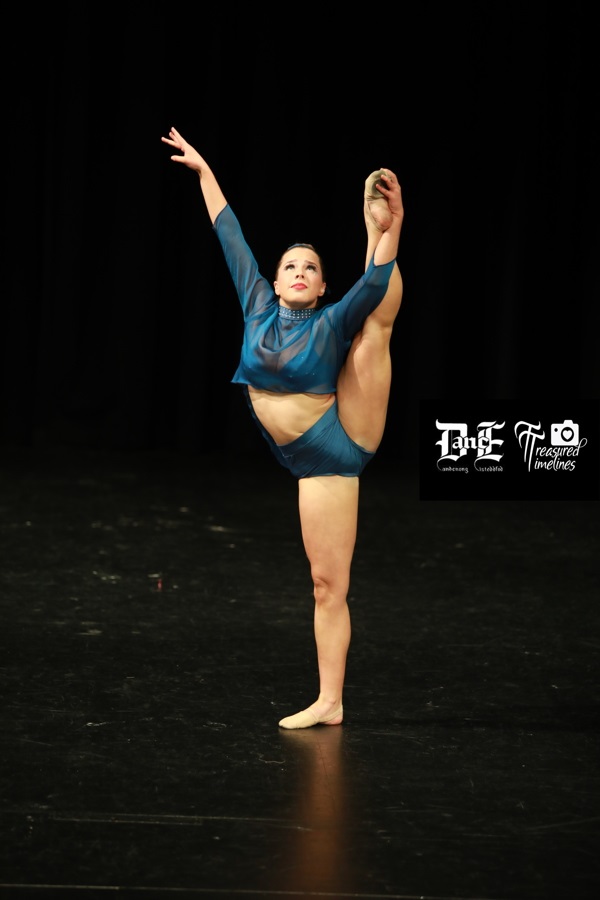 As well as the $500.00 Prize, Catharina also received the Scholarship Perpetual Trophy, kindly donated by the Davis Family.  The Committee hopes that the money prize might be used to further Catharina's dance studies – or to pay back her parents for all the petrol used in getting her to classes!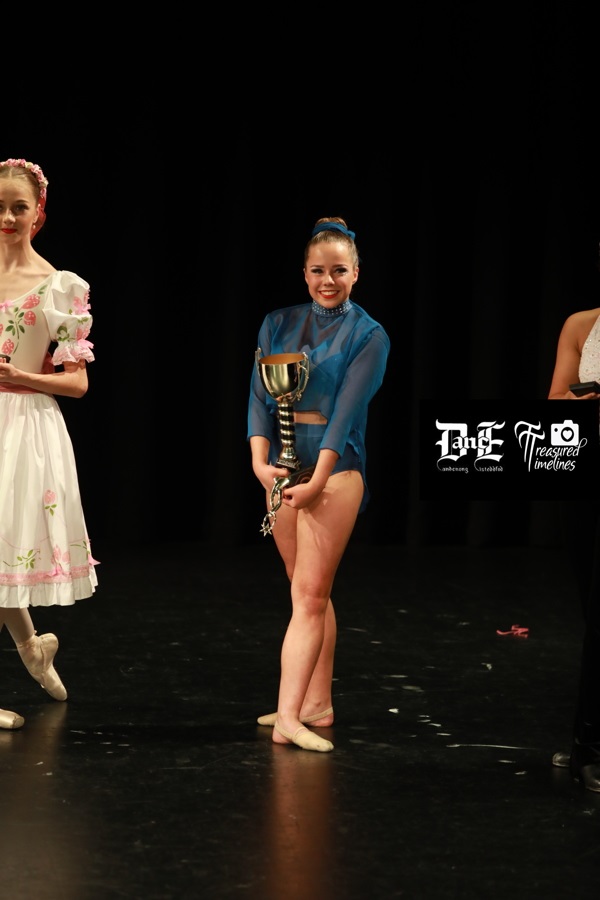 The final section of the Eisteddfod is always our "Entertainment" Section.  There are differing views of what might be a suitable item for this section.  Our Adjudicator, Louise Chapman, was very impressed with this hip-hop item (A. Goldie, dancing as "Where They From?", and handed her the $100.00 first prize.  Well done!  (It's not easy to get a clear pic of someone crumping so hard!)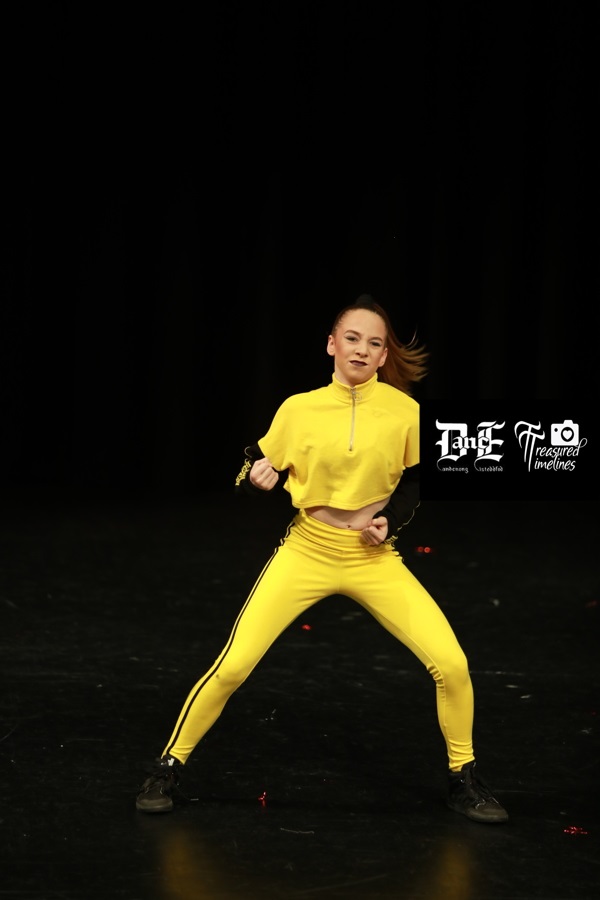 Although they did not win our 'Entertainment' Section, this multi-coloured and multi-aged group certainly encouraged us all to "Join the Circus"!!