About Us….
OUR MISSION To provide dance students of all ages the opportunity to perform before a receptive audience in a positive environment for qualified adjudication, prizes and trophies.
COMMITTEE We're a very small, but committed group. All of us began our involvement because our own children or grandchildren were/are participants in the Eisteddfod. For most this is now not the case and so we are always looking for more Committee members to ensure the future of this event. 2021 will mark our 37th. event! (38th. year of operation and 17th. year as "Casey Comps") We are financially secure and so potential Committee members need not be concerned about this aspect of the Eisteddfod's operations. We like to use this situation to maintain a high standard of reward for our competitors and, over the years, support improvements to the Cranbourne Community Theatre where we hold our event.
Our Comps
Dates for Cranbourne Community Theatre at the Secondary College in 2021 are Saturday/Sunday October 9/10, 16/17, 23/24 and 30/31. A Troupe weekend will be held for the first time at our event on October 9/10. We will again use the Stardom system to limit entries to the available time across the four weekends. Full payment must be made at the time of entry or the details will be discarded. Please understand that we are a Committee of volunteers and do not have the capacity to allow additional time for competition. Don't leave things to the last minute or you may miss out.
Cranbourne Community Theatre, Cranbourne Secondary College, Stawell Street, Cranbourne, 3977. Parking available near the Brunt Street entrance. (Opportunity for Props to be loaded into the Theatre, then cars removed to specified parking by entering at the Clarendon Street entrance by arrangement with the Committee and a security code.) Melway: 133 K4. A 260-seat theatre. At times in the Eisteddfod or for Championship/large Troupe sections, it may be necessary to restrict competitor access to the auditorium in favour of general audience members. Stage area approx. 7.5m. x 4.9m. Wing space is limited, being 1.8 m. on each side.
Photographs used in the formatting of this website allowed by kind permission of "stagelit studios", www.stagelitstudios.com.au (formerly "On Spot Events")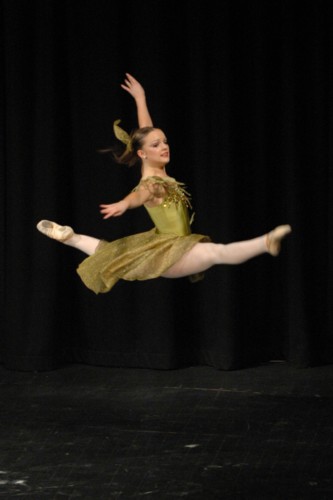 Competition Rules
Here they are. Please be aware that, in matters outside those directly covered by the rules, the Committee's decision should be considered final.
Adjudicators – 2019
LYDIA CAGNEY MORRIS  It is difficult to do justice to Lydia's considerable expertise as a performer, choreographer, teacher and adjudicator in this limited space. Lydia originally trained in RAD Ballet in Tasmania, but later moved to Victoria and the study of the Cecchetti Syllabus with Andrea Baxter and others. Further study in the Imperial Society Teachers of Dance (ISTD) led her to Manchester in the UK for teaching and examinations. Lydia has gained a Bachelor of Arts in Performance Studies, a Diploma of Dance Teaching and Management and various qualifications through Cecchetti Ballet Australia. She has obtained her Cecchetti Associate, Associate Diploma-Certificate IV, Licentiate and Licentiate Diploma.   Lydia is currently a member of AUSDANCE, I.S.T.D.(UK), I.A.D.M.S., Cecchetti Ballet Australia, Australian Dance Vision and the Dance Therapy Association of Australia. As an adjudicator, Lydia is in great demand having judged at competitions locally ("Casey Comps" in 2005, but also Goodwill, Southern Dance, Mordialloc, Bendigo, West Gippsland, Wangaratta), interstate (Perth, Albury/Wodonga, Southern Tasmania, Alice Springs, Toowoomba) and overseas (New Zealand). As well as freelance teaching, running her own dance school and being with us, this year Lydia has adjudicated at the CSTD Comps, Wagga Wagga and in Taupo, New Zealand. Welcome back, Lydia! (Lydia will be adjudicating on weekends one and three)
JASON TEASDALE   Jason has been performing/choreographing and teaching collectively for over a decade now in all facets of the performing arts. As a performer, Jason's continuing credits include being an ensemble member for the 'Production Company', a featured dancer on 'Rove Live' and in productions on channels Ten and Nine, including the 'Footy Show' Grand Final and the Asian Cup opening ceremony. Jason has toured as a back up dancer for artists such as Havana Brown and Jessica Mauboy.  Choreographic credits include creative direction for many event companies throughout Melbourne as well as choreography for the Melbourne International Comedy Festival, cabaret shows and most recently choreography for the Vicks 'Vapour Drops' TV commercial.  Jason's years of teaching all around the country has led him to recently open up his own Performing Arts Studio where his passion now lies in the development of the next generation. Relatively new to adjudicating, Jason's expertise in all facets of dance and appreciation for competitions as performance opportunities has quickly led to him being in demand, working most recently for Bonbeach and Follow Your Dreams events. He hopes to bring a warm, encouraging energy to every section he adjudicates at "Casey Comps". Welcome Jason!!  (Jason will be in the box on weekends two and four)
FREYA LIST     (Scholarship Adjudicator)  Freya has gained an enviable reputation as an innovative choreographer based here in Melbourne. Freya completed her training at Spectrum Dance and Broadway Dance Centre as an intern in New York before training across the US and Europe. Freya's choreographing credits include 'The Children' (MTC/STC), 'Astroman' (MTC), 'A View From The Bridge' (MTC), RENT (Chapel off Chapel). Freya's screen choreography can be seen on 'Utopia', 'Good Morning America', the Australian Dance feature film 'Up Here', and music videos for 'Hopium', 'Sex on Toast' and 'Braille Face'. As a performer Freya has been involved in many corporate and industry events, as well as performing in Kim Adam's '4 Letters' and music videos for Dustin Tebbutt and Thelma Plum, the Rockettes Christmas Special and commercials for Norwich Insurance, carsales.com.au and Toyota. Freya has performed, taught and choreographed throughout Australia, Europe, America, Singapore, Cambodia and India where Freya works with CERES Global to create trips and opportunities to teach dance in different communities. Freya's next venture is taking her many talents to New York and we are most grateful that she has been able to lend her expertise to judging our special Scholarship section along the way.