About Us….
OUR MISSION To provide dance students of all ages the opportunity to perform before a receptive audience in a positive environment for qualified adjudication, prizes and trophies.
COMMITTEE We're a very small, but committed group. All of us began our involvement because our own children or grandchildren were/are participants in the Eisteddfod. For most this is now not the case and so we are always looking for more Committee members to ensure the future of this event. 2022 will mark our 37th. event! (39th. year of operation and 18th. year as "Casey Comps") We are financially secure and so potential Committee members need not be concerned about this aspect of the Eisteddfod's operations. We like to use this situation to maintain a high standard of reward for our competitors and, over the years, support improvements to the Cranbourne Community Theatre where we hold our event.
Our Comps
Dates for Cranbourne Community Theatre at the Secondary College in 2021 are Saturday/Sunday October 9/10, 16/17, 23/24 and 30/31. A Troupe weekend will be held for the first time at our event on October 9/10. We will again use the Stardom system to limit entries to the available time across the four weekends. Full payment must be made at the time of entry or the details will be discarded. Please understand that we are a Committee of volunteers and do not have the capacity to allow additional time for competition. Don't leave things to the last minute or you may miss out.
Cranbourne Community Theatre, Cranbourne Secondary College, Stawell Street, Cranbourne, 3977. Parking available near the Brunt Street entrance. (Opportunity for Props to be loaded into the Theatre, then cars removed to specified parking by entering at the Clarendon Street entrance by arrangement with the Committee and a security code.) Melway: 133 K4. A 260-seat theatre. At times in the Eisteddfod or for Championship/large Troupe sections, it may be necessary to restrict competitor access to the auditorium in favour of general audience members. Stage area approx. 7.5m. x 4.9m. Wing space is limited, being 1.8 m. on each side.
Photographs used in the formatting of this website allowed by kind permission of "stagelit studios", www.stagelitstudios.com.au (formerly "On Spot Events")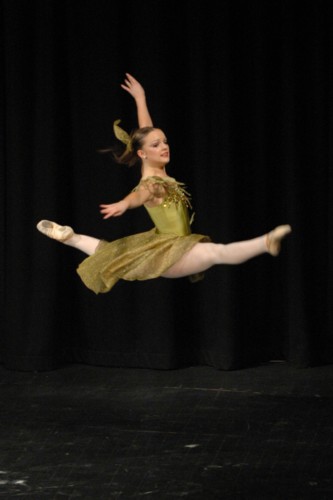 Competition Rules
Here they are. Please be aware that, in matters outside those directly covered by the rules, the Committee's decision should be considered final.
Adjudicators – 2021
Brian Nolan  commenced training in Melbourne at 14 years of age under Patricia Little studying Cecchetti and then with Paul Hammond training in RAD. He was accepted into the Australian Ballet School at 15 years of age under a Scholarship, performing lead roles in the School's productions and was accepted into the Australian Ballet Company at the age of 17.  Following years saw Brian in many lead roles with the Australian Ballet Company, the Bolshoi Ballet, as well as national and international tours in many productions.  Brian readily expanded his talents into the 'heyday' of TV Variety as a dancer and choreographer at Channel 9 (Don Lane Show, etc.) and Channel 2 (Johnny Farnham & Debra Byrne Shows).  As an example of Brian's versatility, while studying human movement he found time to become a dual State Aerobics Champion (Vic. & WA), National Finalist and Medalist, ultimately being invited as an Australian Judge for an international competition in Toronto, Canada.​​ The 1990s saw Brian appointed as Artistic Director for Dance World 301, and as a member of the Dance Panel for the Victorian Ministry of the Arts.  His classical  choreography for the 'Stars of Tomorrow' ensemble based in America was performed throughout Austria and Germany and he reproduced several full-length ballet productions of 'Nutcracker', 'Swan Lake' and 'Don Quixote, among others.  In the 2000s, Brian was invited to the Jury of the 10th. International Ballet Competition and guest teacher for the International Dance Seminar in Brasilia, Brazil – and was invited back for the 11th.  He became Director of the Australian International School of Coaching (AISC) and Director of the Australian Vaganova Academy and in 2006 was again invited back to Brazil to choreograph for the Ballet 2000 Company.  In 2014 Brian was appointed as Chairperson for the RAD Victorian & Tasmanian Regional Panel.  Brian's students have enjoyed national and international success, to date having over 40 students accepted into the Australian Ballet School, including Rani Luther, Valerie Tereschenko and Adam Bull.  Needless to say, Brian's credits as a Judge/Adjudicator locally, interstate and internationally are extensive.  We are honoured to have someone of Brian's stature in the Dance world with us for 2021.  Brian will be adjudicating on weekends one (troupe weekend) and three.
Kerri Morrison  has an extensive background in classical ballet, tap, modern and musical theatre. Originally hailing from New Zealand, Kerri's mother was also a dance teacher with her own school and so Kerri was immersed in the dance environment from a very young age.  Kerri performed with her mother's revue    company on a regular basis around Auckland from the age of 5 and began teaching from the age of 15. Her performance experience expanded into choreographing musicals and television commercials.  Kerri's performance and choreography credits include Annie Get Your Gun, Joseph and His Amazing Technicolour Dreamcoat, Bugsy Malone, Carousel and The Best Little Whorehouse in Texas.  Since moving to Melbourne, Kerri has established and run her own dance school for over 25 years.  Kerri holds an MBBO (Solo Seal-Classical Ballet and Tap) and has been an affiliate member of the ISTD since 1985.  Kerri has adjudicated locally and in New Zealand, including Perth Dance Quest, Wangaratta, Taree, Warrnambool, Geelong and at the Victorian Chechetti Choreographic. It's great to have someone of Kerri's experience with us in 2021.  Kerri will be adjudicating on weekends two and four. 
Nichole Davis    (Special Scholarship Adjudicator)   Nichole started dancing professionally at the age of sixteen. Her experience spans musical theatre, the Victorian Opera, theatre restaurants, television variety shows, television commercials and major sporting events.  Nichole enjoyed working in the era of entertainment    television with well-known  celebrities such as Bert Newton, Daryl Somers, Ray Martin and Don Lane. She has acted as dance captain for theatre restaurants and been involved in national and international promotional tours for major companies as well as being in great demand as a choreographer for musical  theatre and television.  Nichole worked as a freelance teacher throughout most of her professional career and opened her own school 25 years ago. She holds Licentiate Cecchetti Qualifications and is working    towards her Fellowship. Nichole is also on staff at the Victorian College of the Arts as a teacher and         assessment panellist.  She travels Australia guest teaching and adjudicating eisteddfods. Recently Nichole was honoured to have her junior students chosen to appear as the sample students in the new Cecchetti Syllabus DVD's. We warmly welcome Nichole as our Scholarship Adjudicator for 2021.