Prize Winning Pics from 2016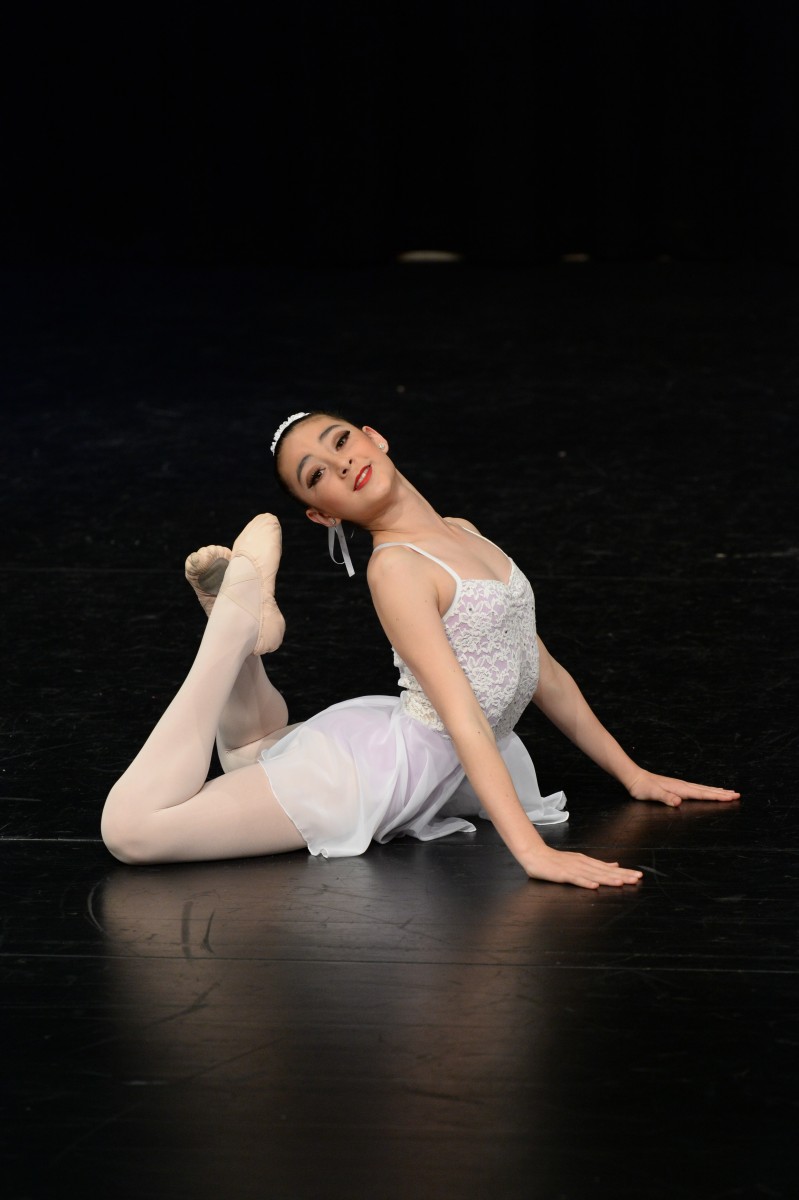 Our 2016 Junior Modern Champion – Amber Szczygielski in a flexible moment!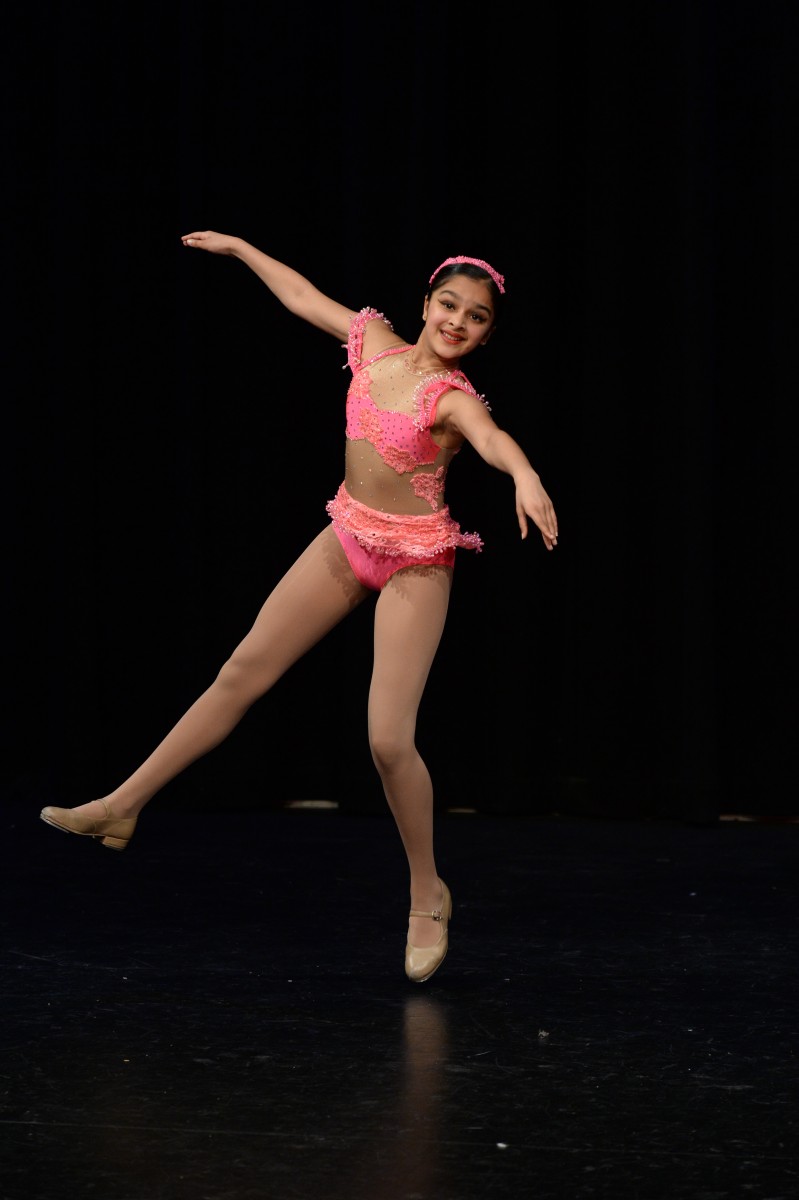 Maya Shenoy is our 2016 Junior Tap Champion.  This is obviously a tricky move which Maya handles with ease!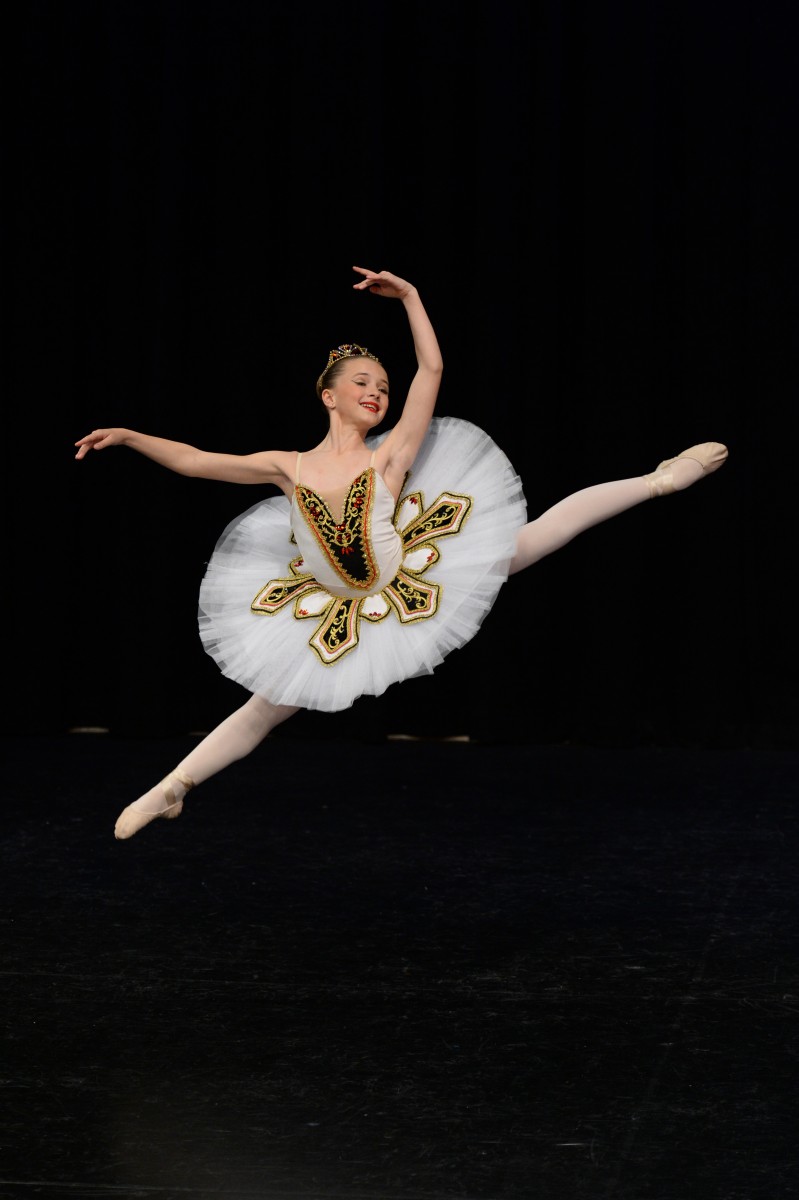 Wow!  Stagelit studios caught Bianca Weller, our 2016 Classical Ballet Champion in full flight!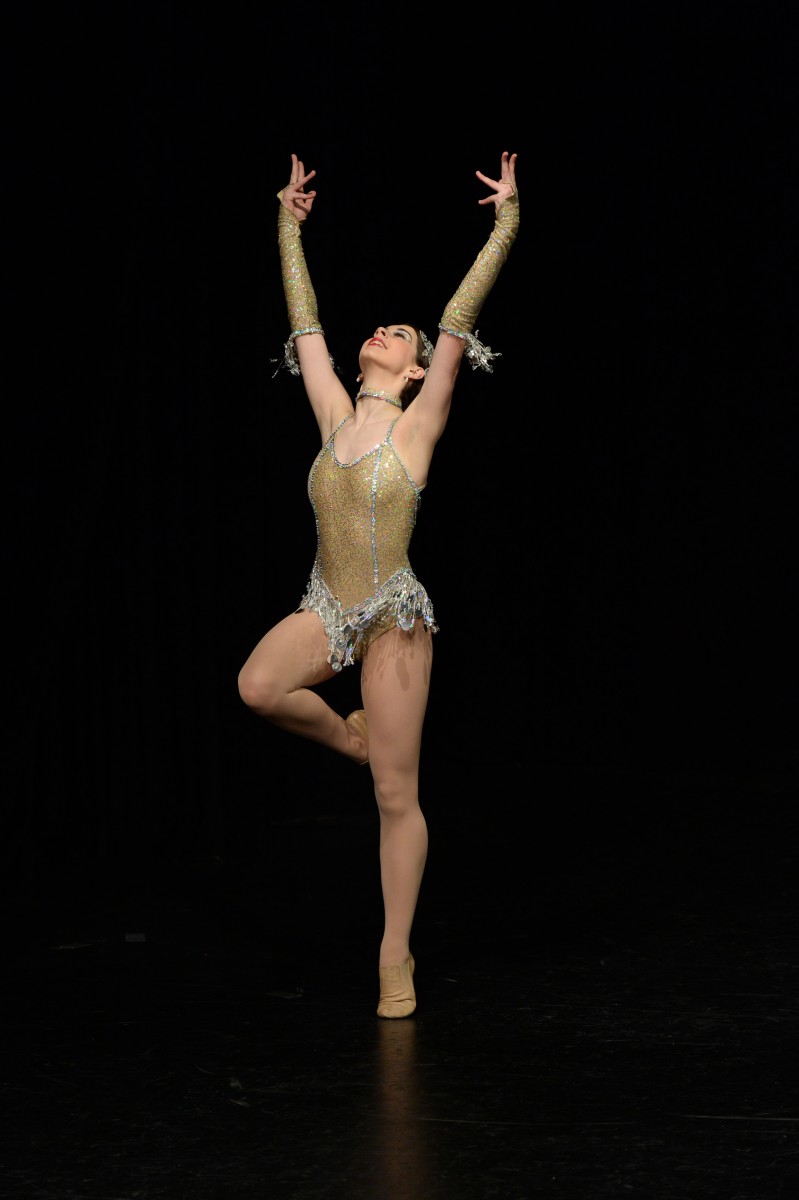 Missy Krilic strained to great heights in achieving the 2016 Senior Modern Championship.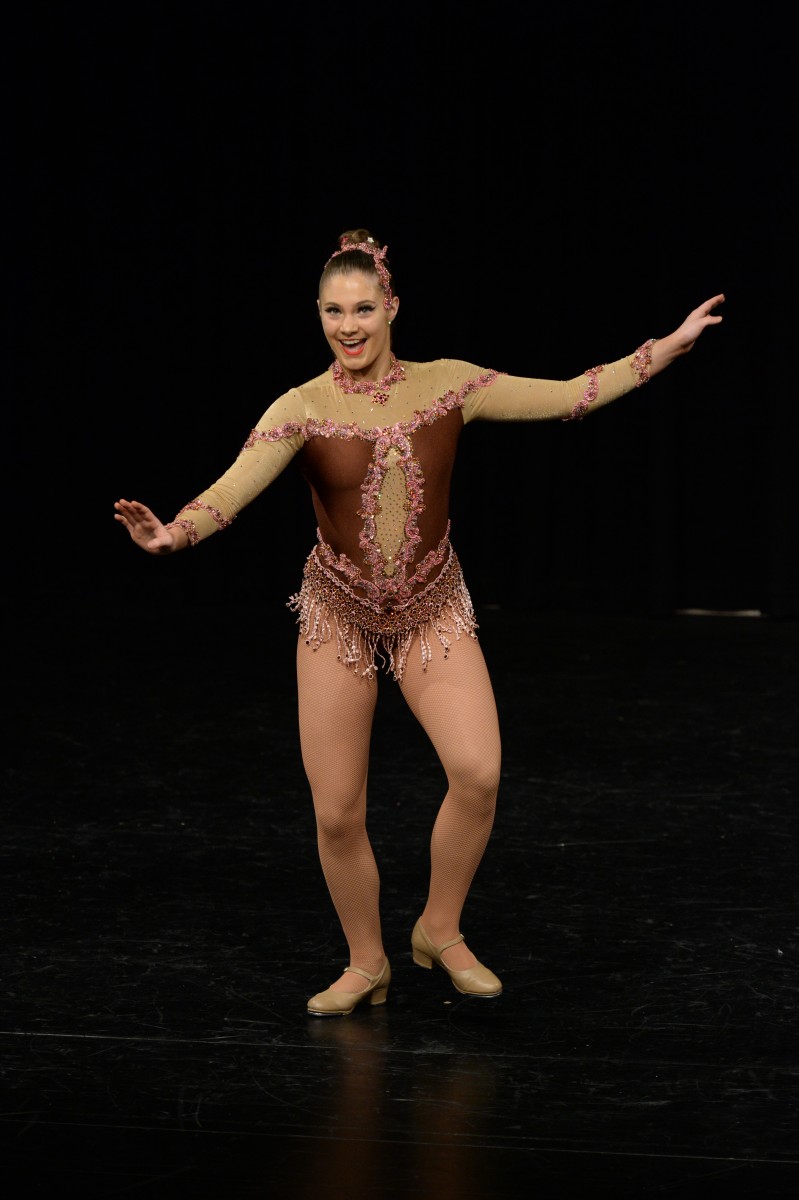 Madeline Limnyo was stunning as our Senior Tap Champion for 2016.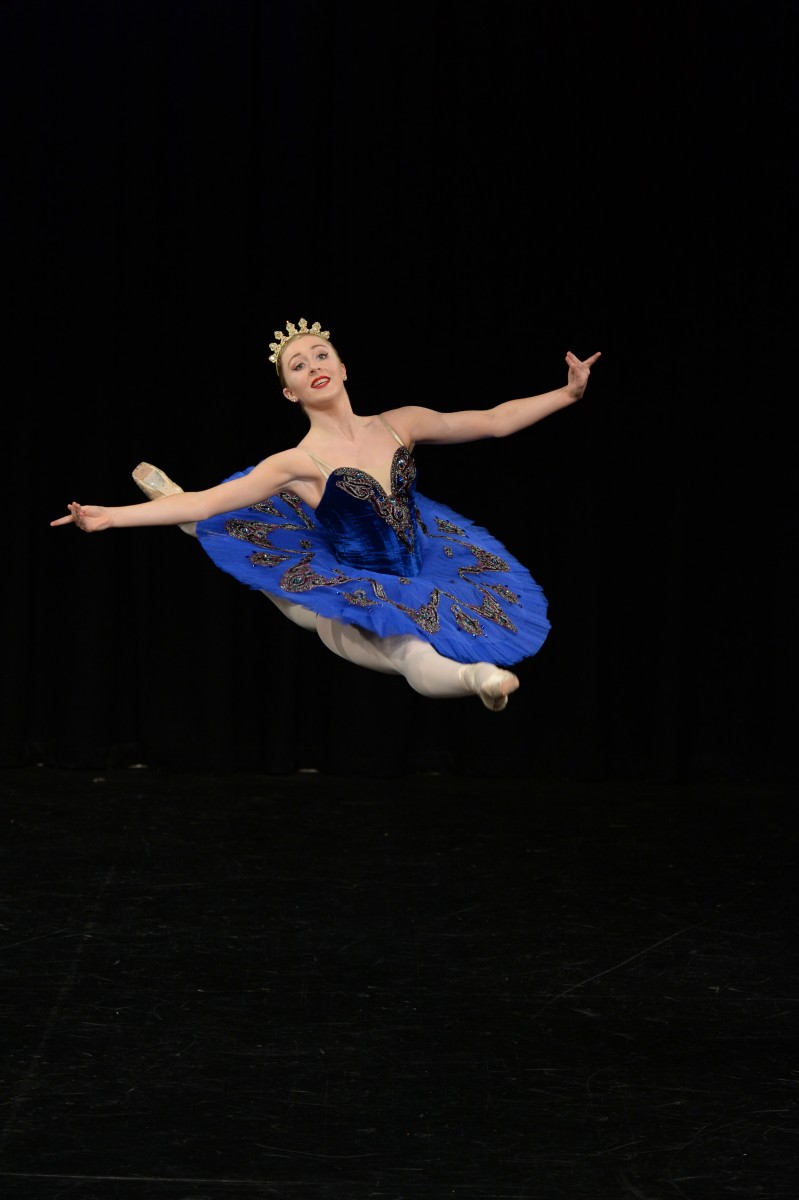 Not sure how far above the stage this is, but Hope Keogh certainly flew into the 2016 Senior Ballet Championship.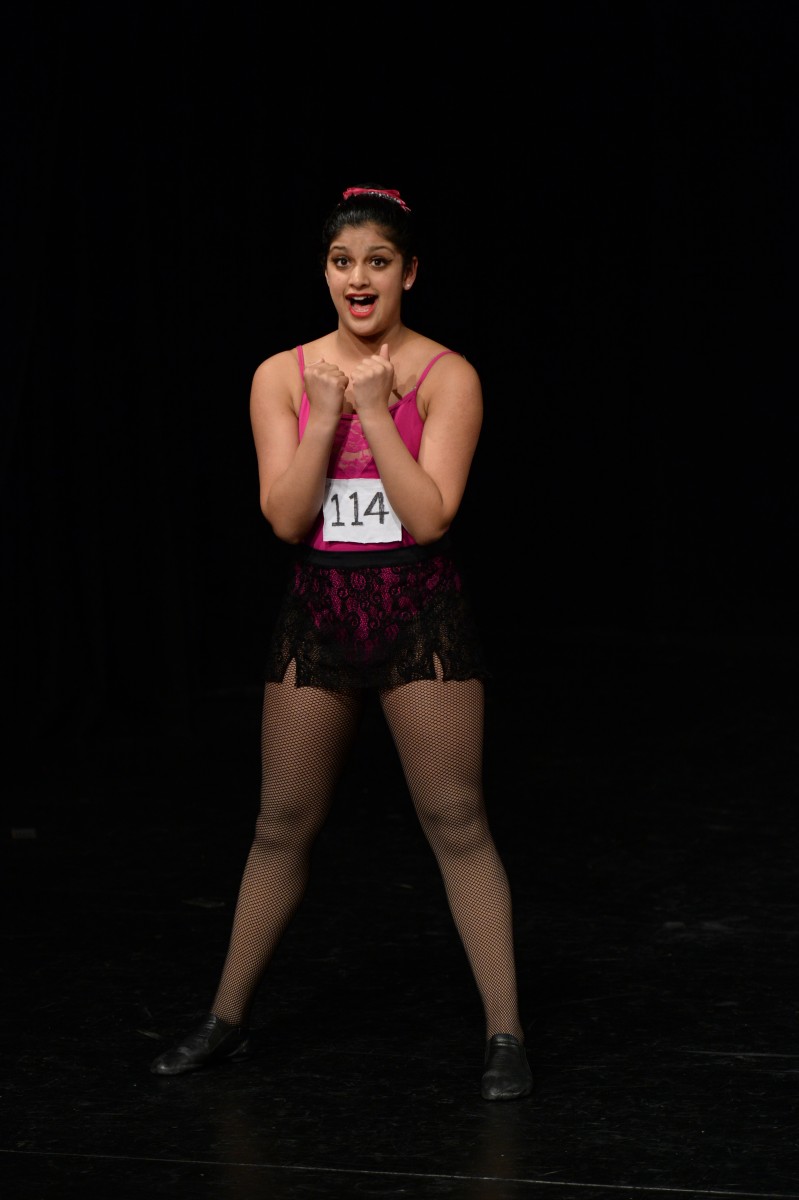 Saachi Shenoy put every ounce (or should that be 'gram'?) of personality into her numbers in winning the Mayoral Theatrical Championship for 2016.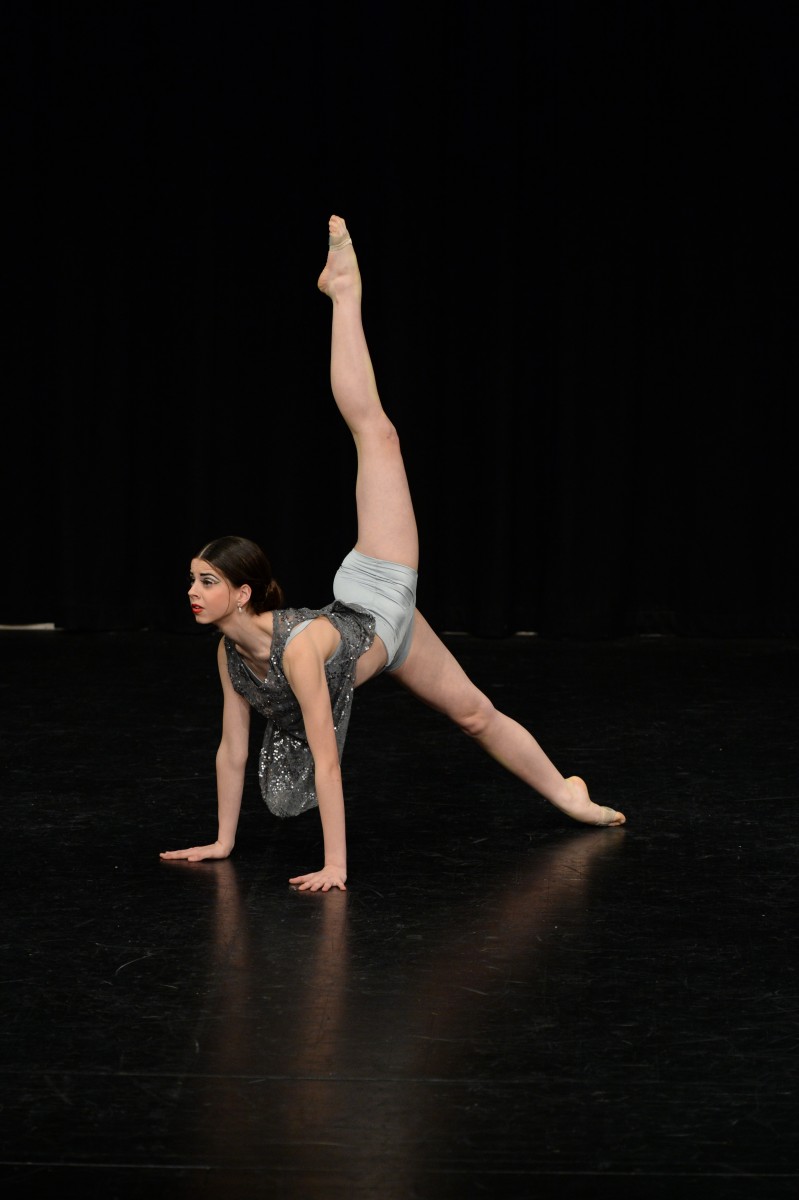 2016 turned out to be a very rewarding comp for Missy Krilic.  Missy was awarded our Dandenong Festival of Music and Art for Youth $500.00 Scholarship.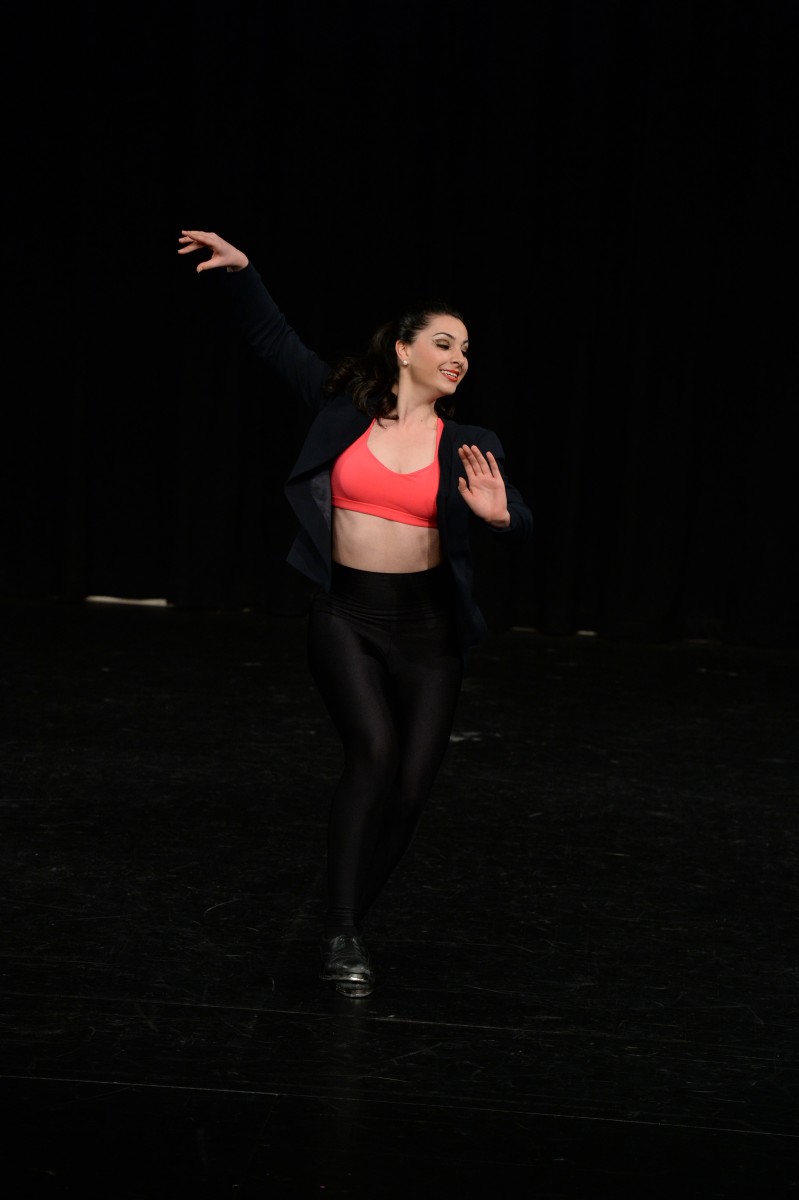 Congratulations to Laura Whitehouse, who won our Entertainment Item section with an exceptional Tap!
We're already organising for 2017 and even more prizes!!  Watch the Home Page for news.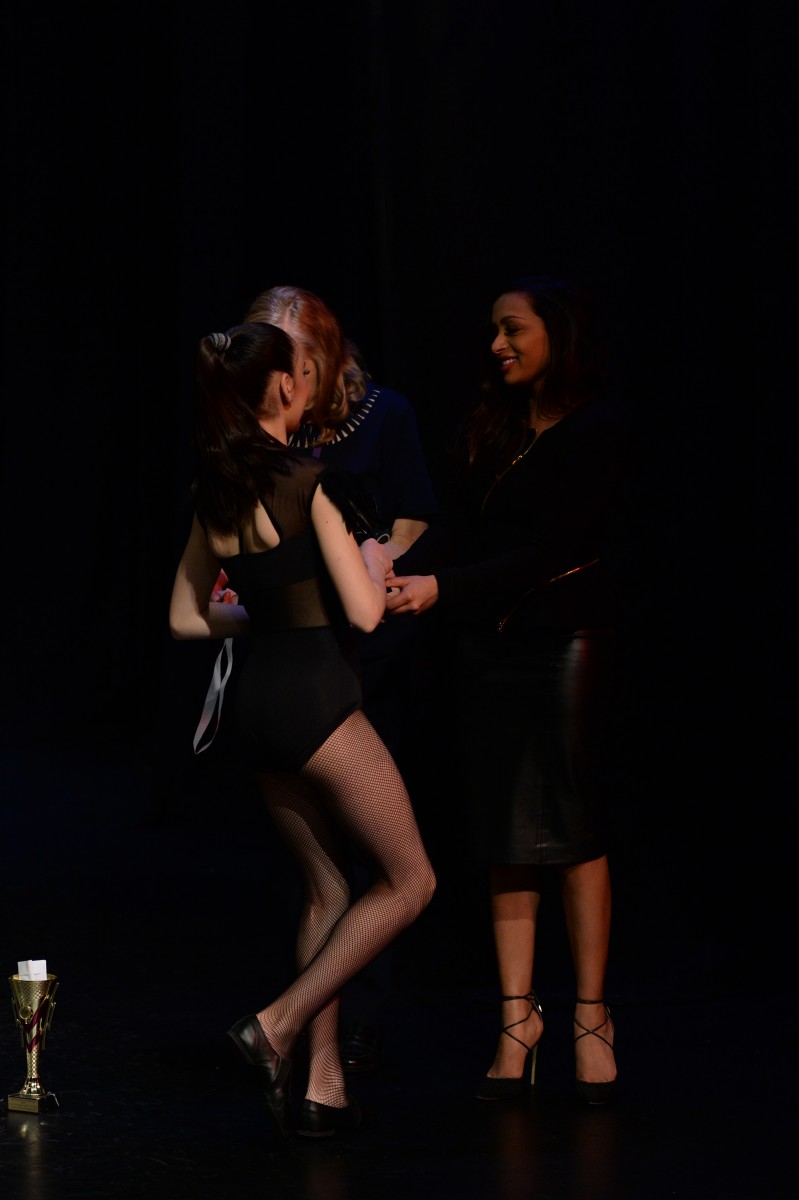 Here, Amber accepts the Jacqui Vendargon Perpetual Trophy from Jacqui's daughter, Alaina-Marie.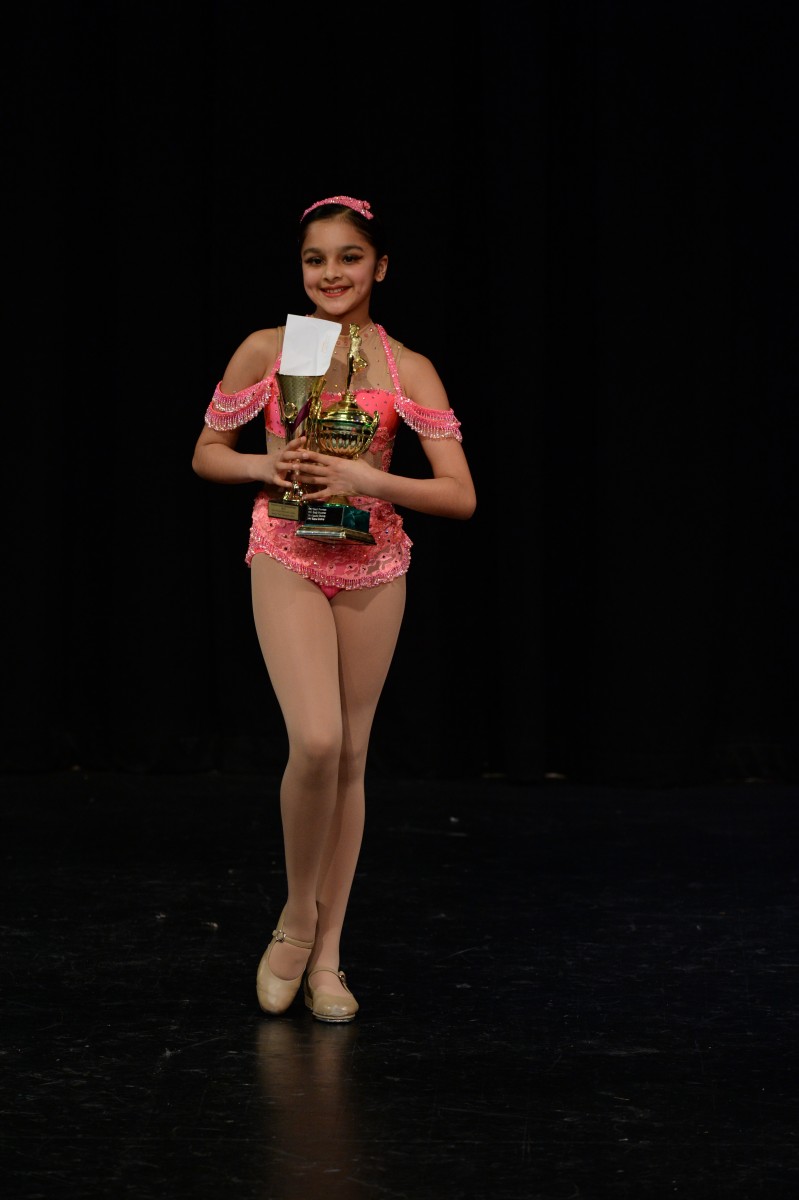 A very happy Trophy recipient.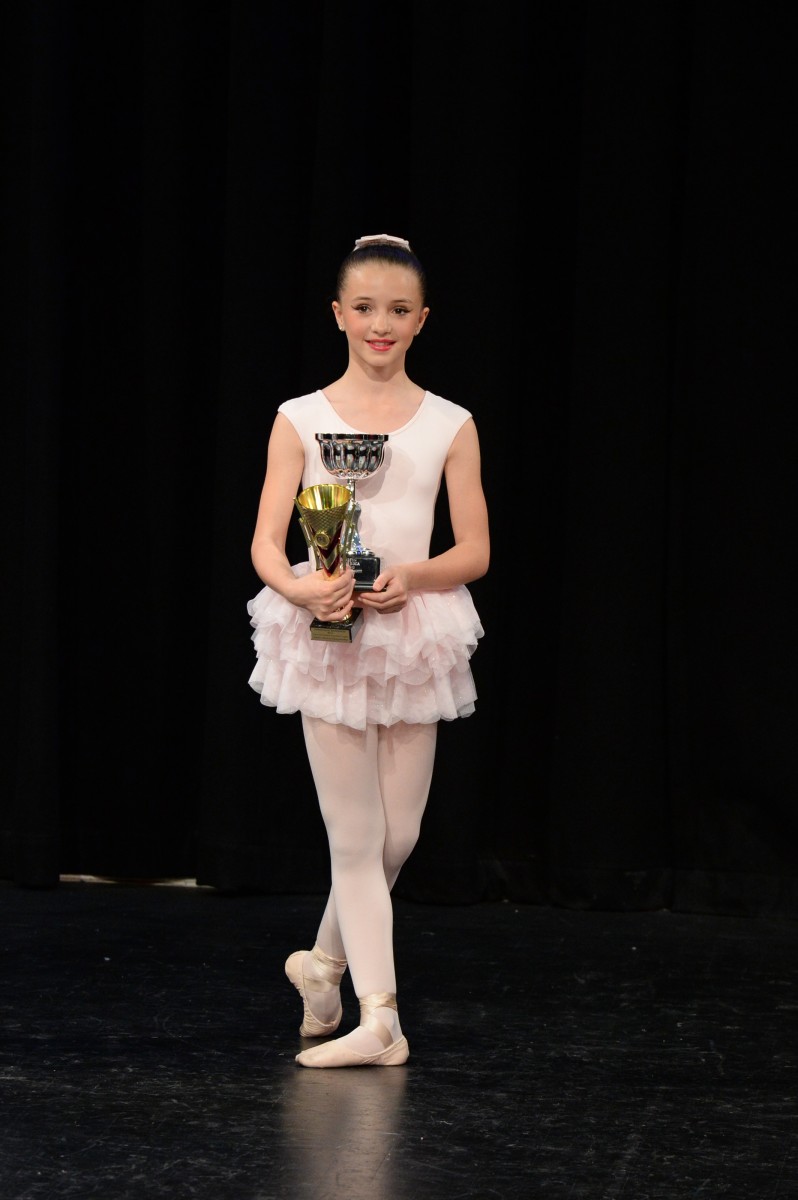 Bianca seems very happy to pose with her hard-won trophies.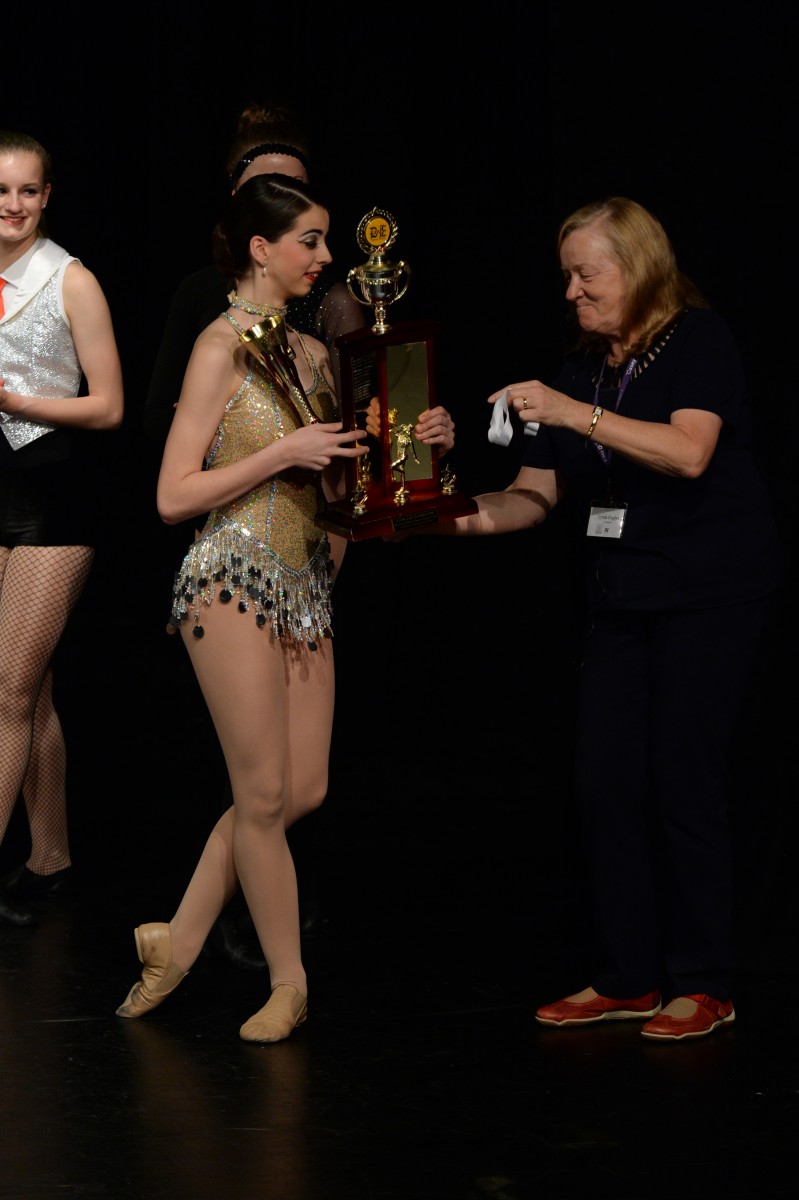 Missy proudly accepted her trophy from Committee member and Stage Manager, Lynda Hughes.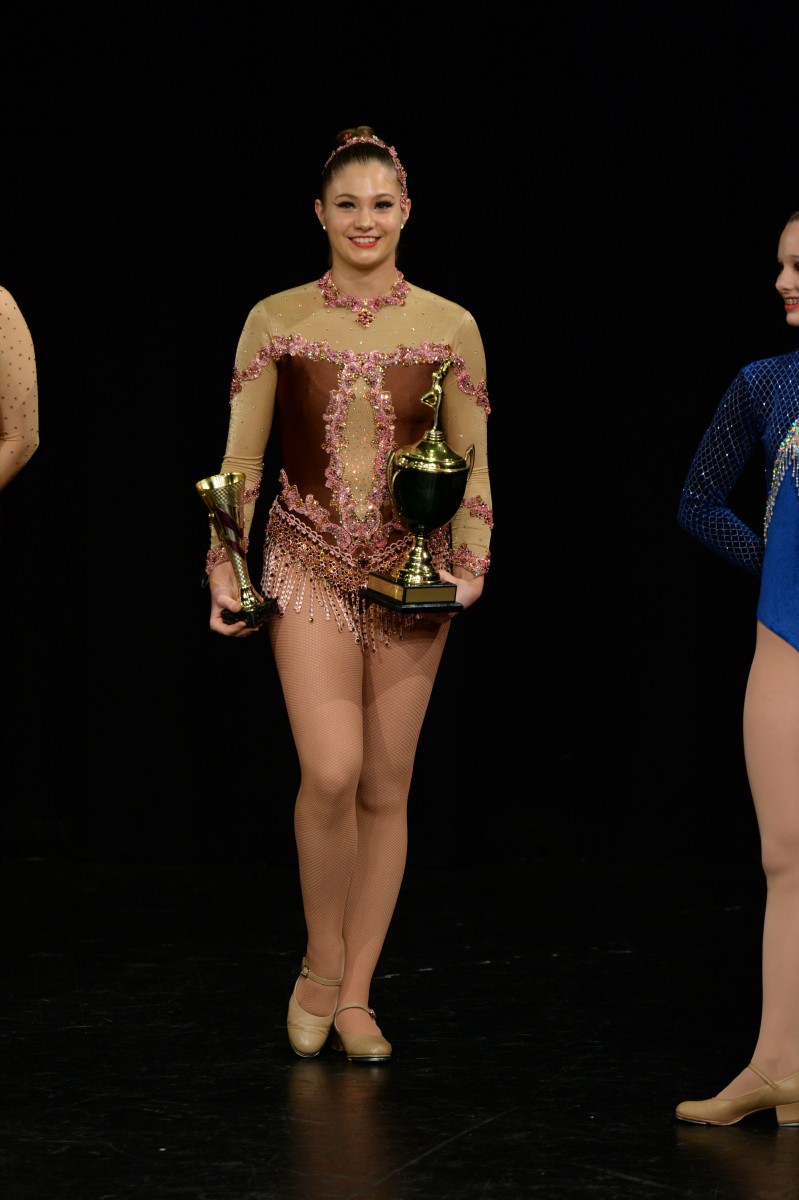 Madeline poses with her Perpetual Trophy.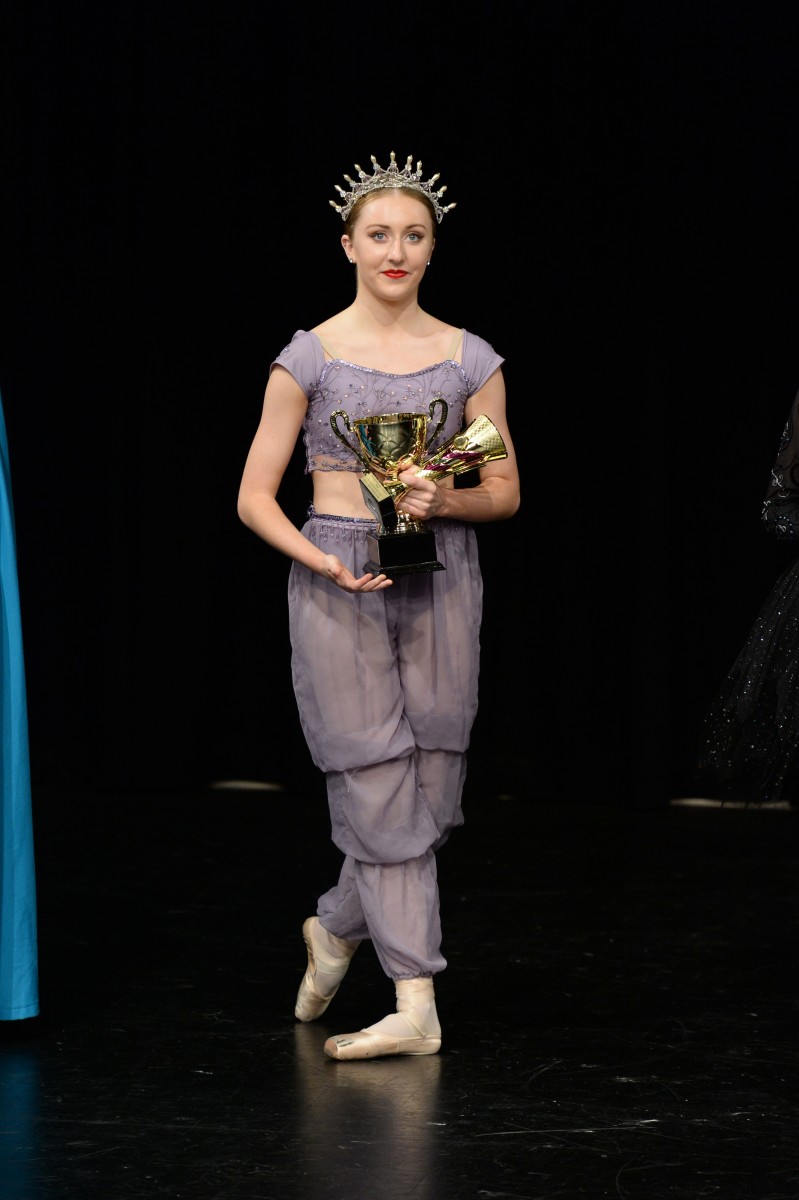 We're pretty sure Hope is very happy with her trophies – on the inside!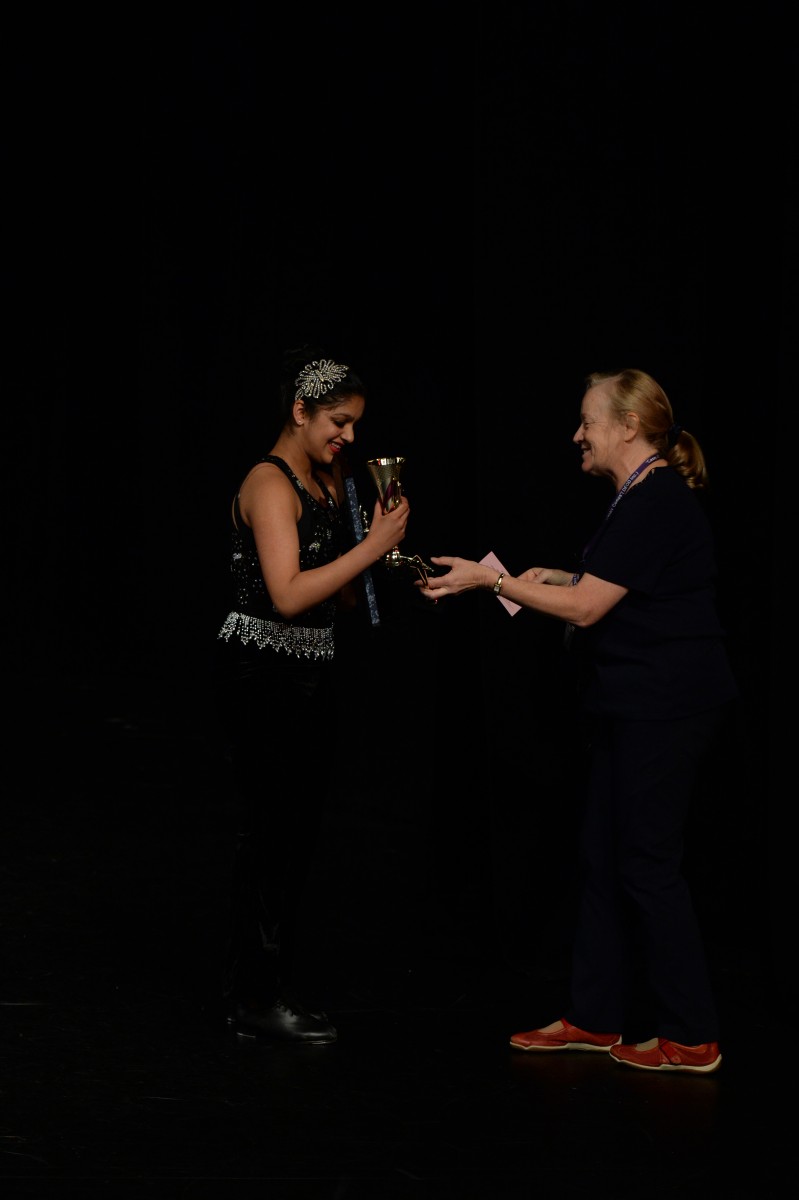 Saachi accepts the Perpetual Trophy from Lynda Hughes.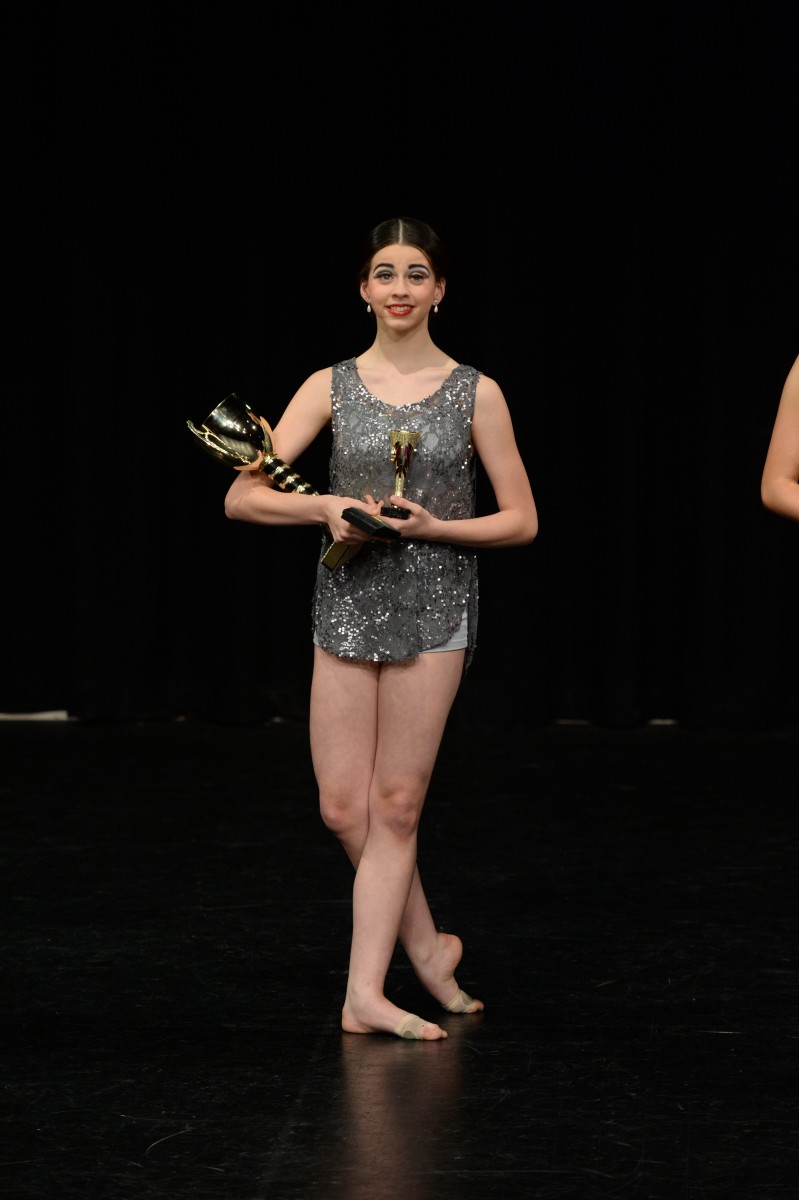 Well done – again – Missy!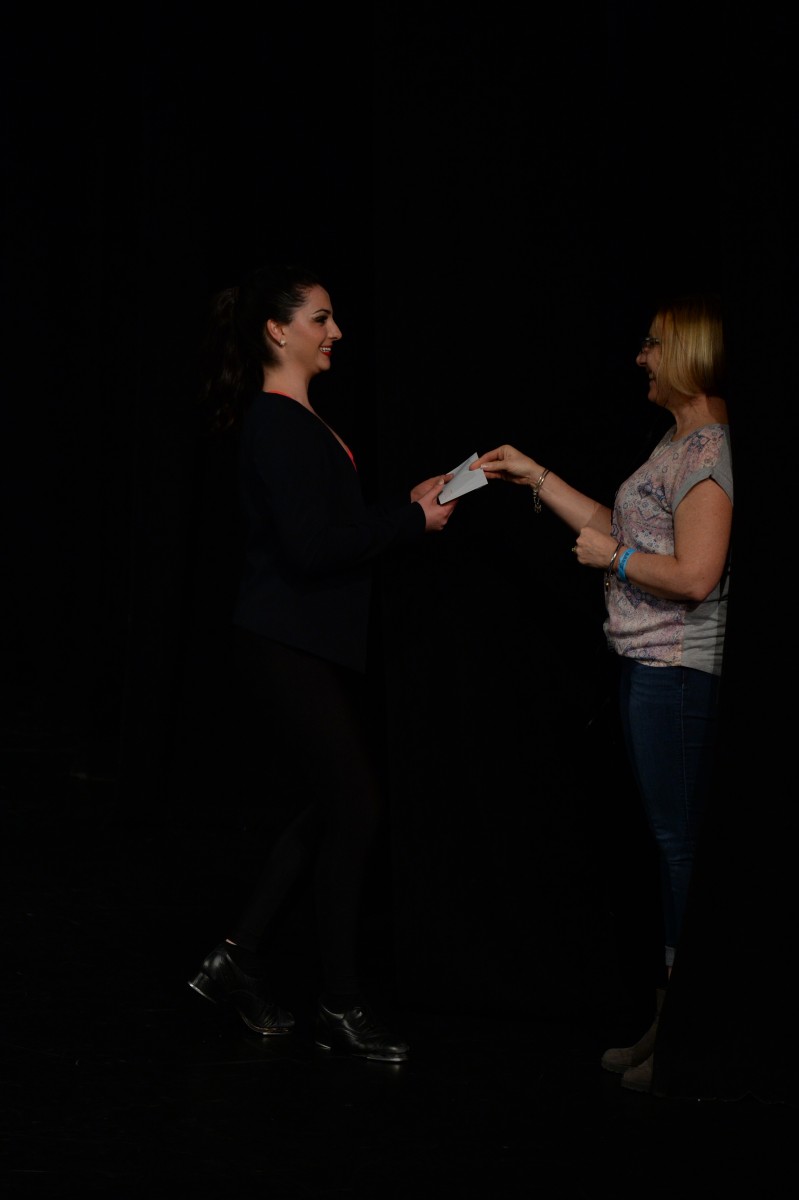 It's always nice to win some money for your efforts!  Well done, Laura!