Prize Winning Pics from 2016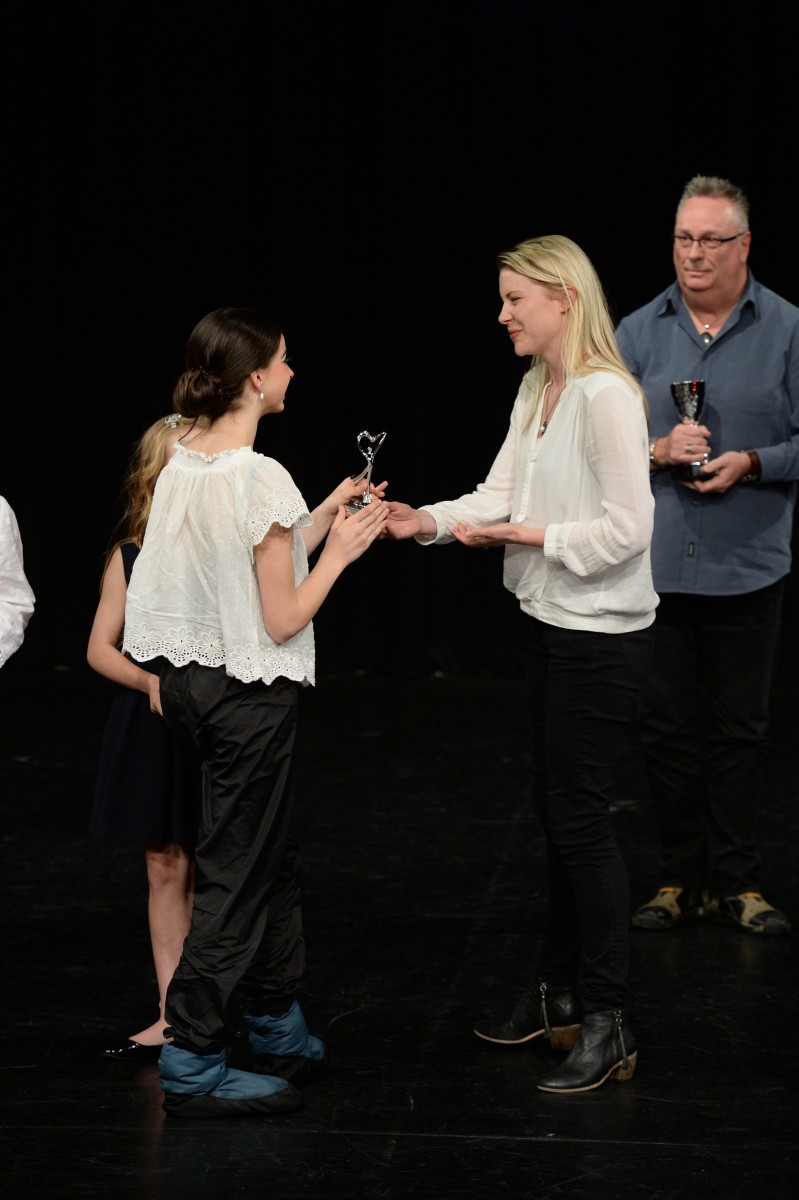 Scholarship Adjudicator, Brooke McDowell presents Missy Krilic (Independent Dance Studios) with her trophy for being Runner-Up in the 12/U14 Open Aggregate.  Missy also won (among other sections) our 2016 Scholarship.  Adjudicator Peter Wallace looks on from the background.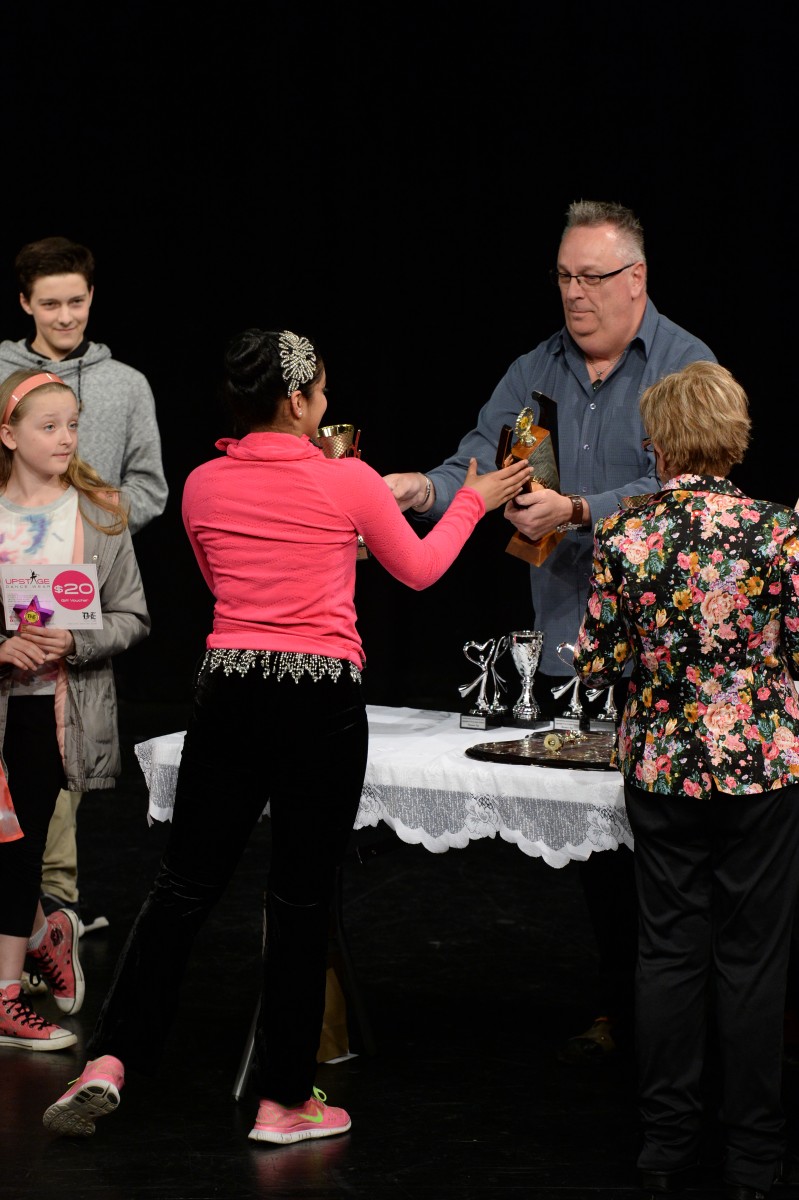 Across the presentation table, Peter Wallace presents Saachi Shenoy (Sharon Lawrence Dancers) with her award as the "Most Outstanding Theatrical Performer" in 2016.  Saachi also won the Mayoral Theatrical Championship along the way.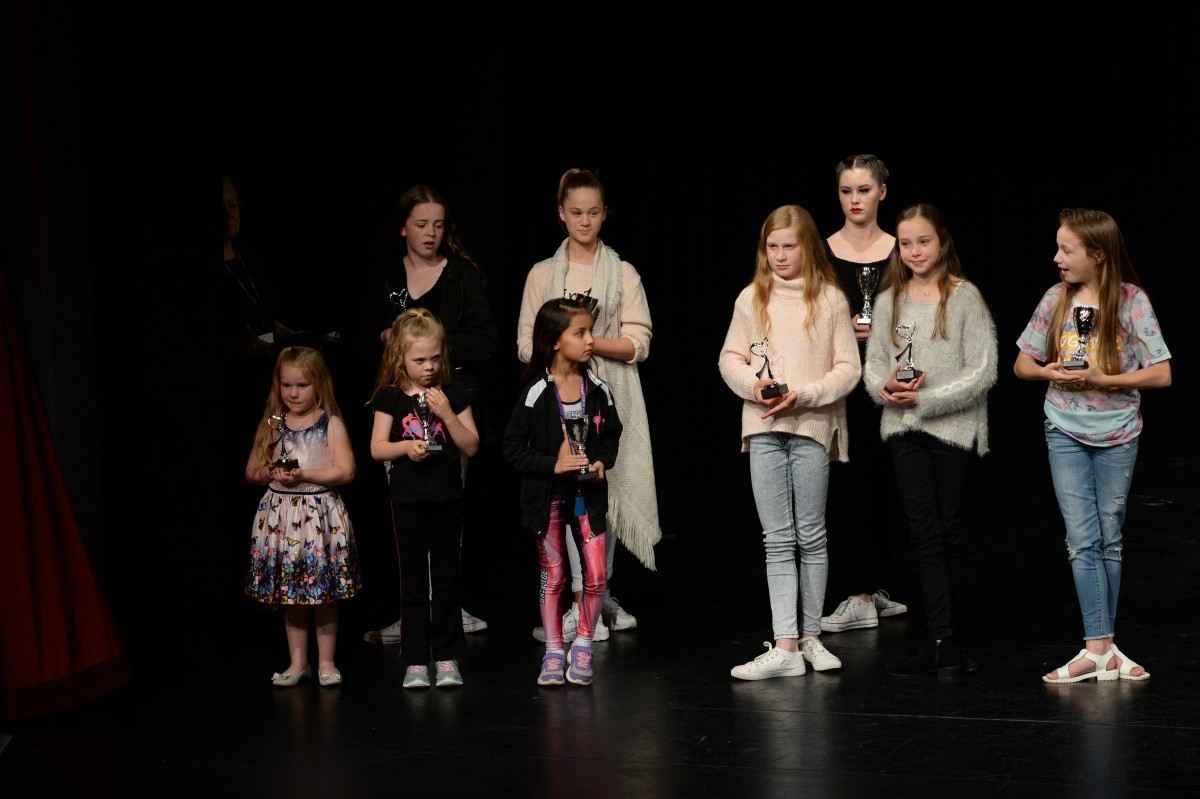 The group of award recipients started small …..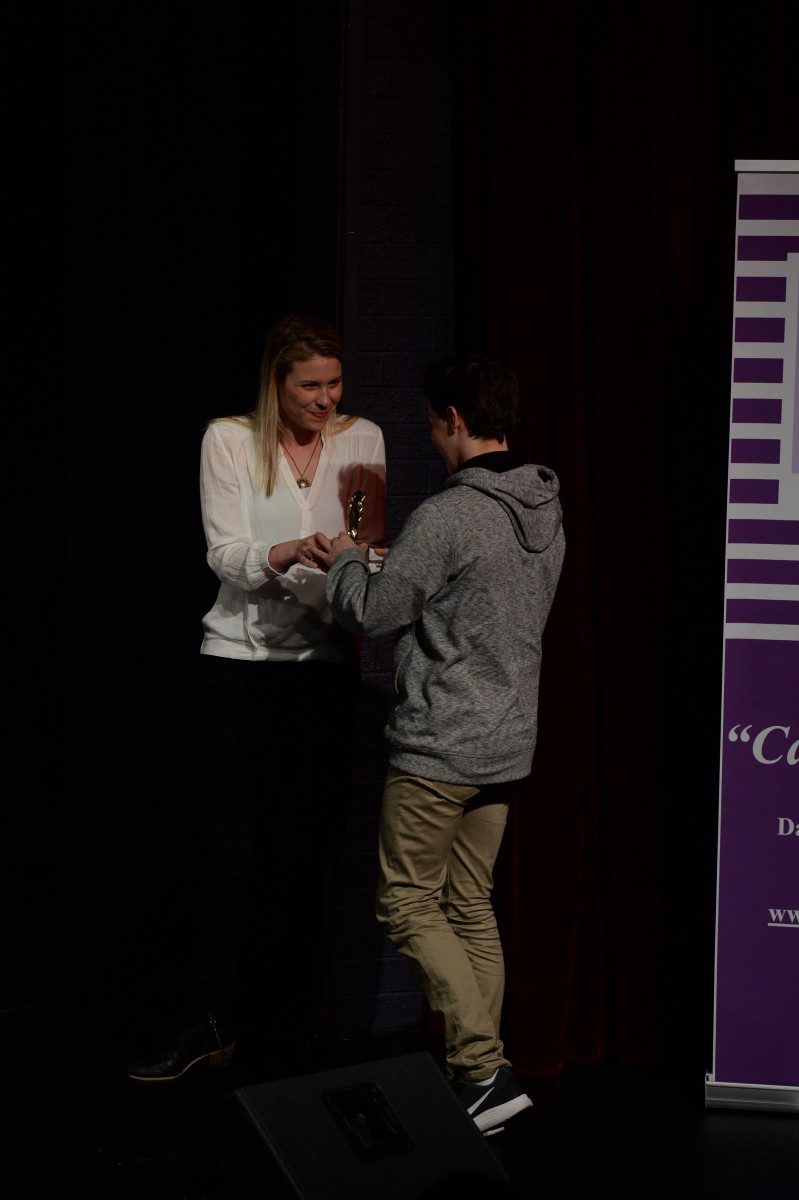 Cody Lewis (Rowville Ballet Academy) received an Adjudicator's award from Robert Mulholland and is being presented here by Brooke McDowell.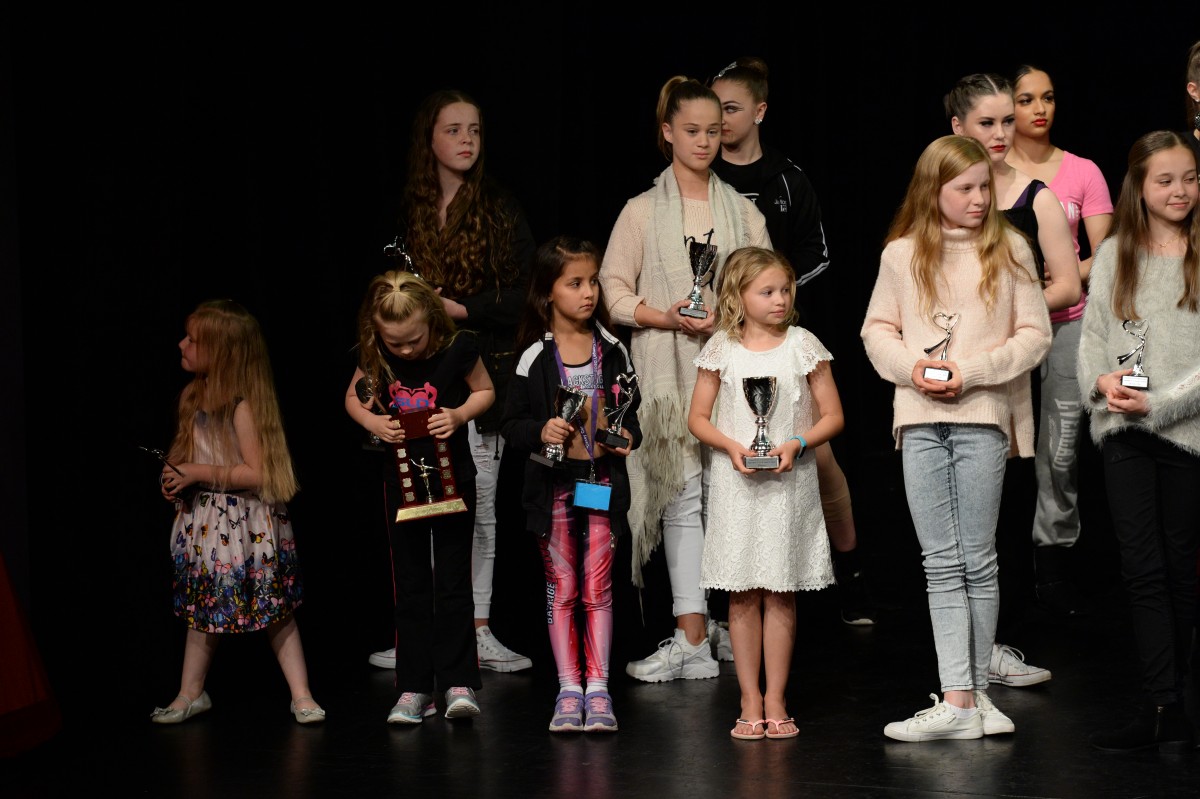 Shona Osseweijer (Dance Stream Victoria on left), Runner Up for the Under 6 Aggregate, seems more interested in what's happening off to the side and Chloe Rudd (Sharon Lawrence Dancers second from left) is figuring out where she can put her Lily Powell Perpetual Trophy for winning the Under 6 Aggregate.  The number of dancers receiving awards increased markedly throughout the presentations.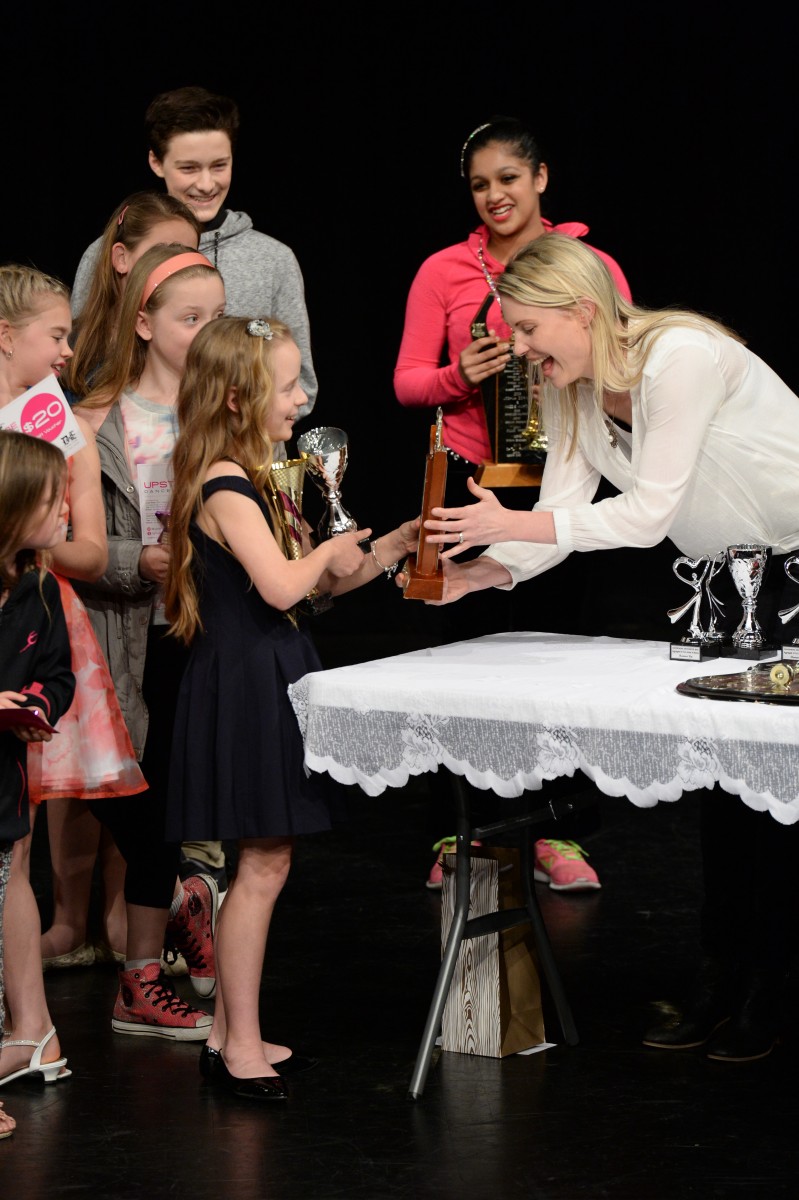 Here Brooke McDowell is presenting Amber Szczygielski (Ambitions Performance Dancers) with the Junior Best All-Rounder Trophy.  Amber looks a bit overloaded as she also received the 8 and Under 10 Open Aggregate.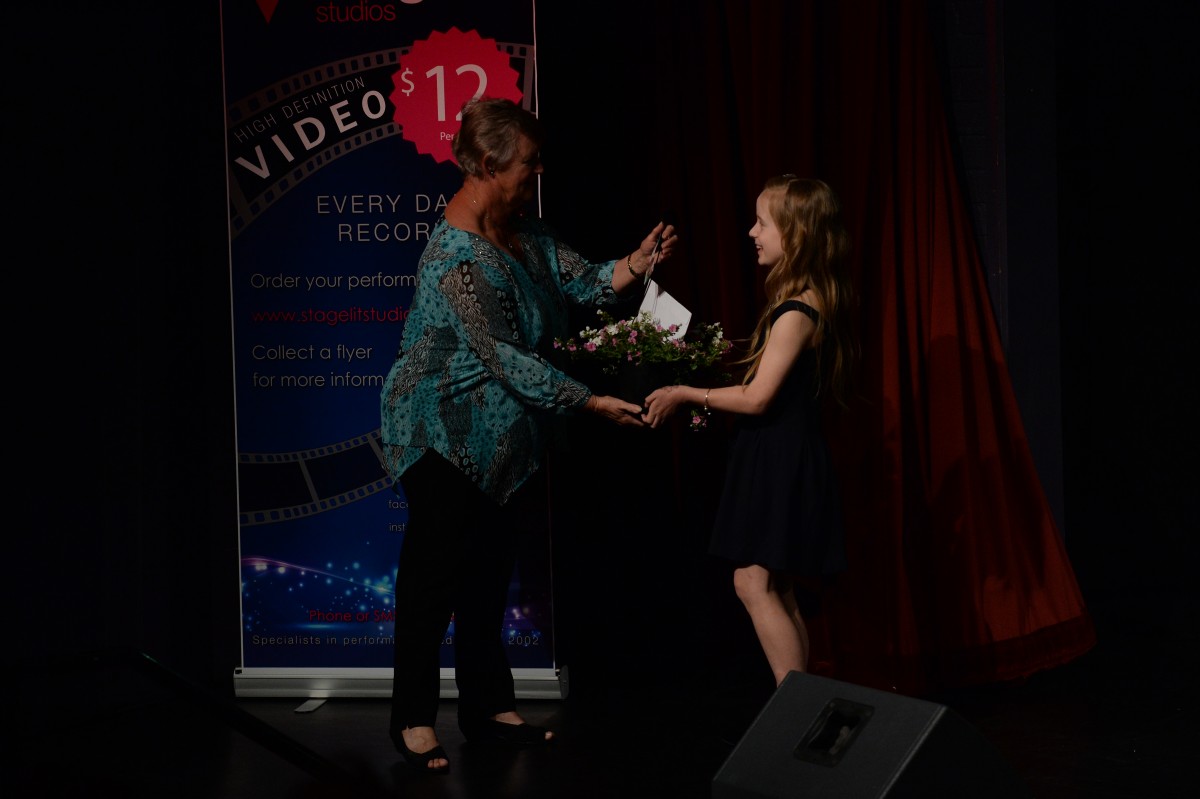 Among the unsung heroes of dancing comps are the pencillers.  Lyn Chapman is here (on the left in case you're not sure) accepting a "thank-you" gift for her work supporting Robert Mulholland and Peter Wallace.  Lyn also pencilled for Brooke McDowell in the Scholarship section.  Thanks, Lyn!!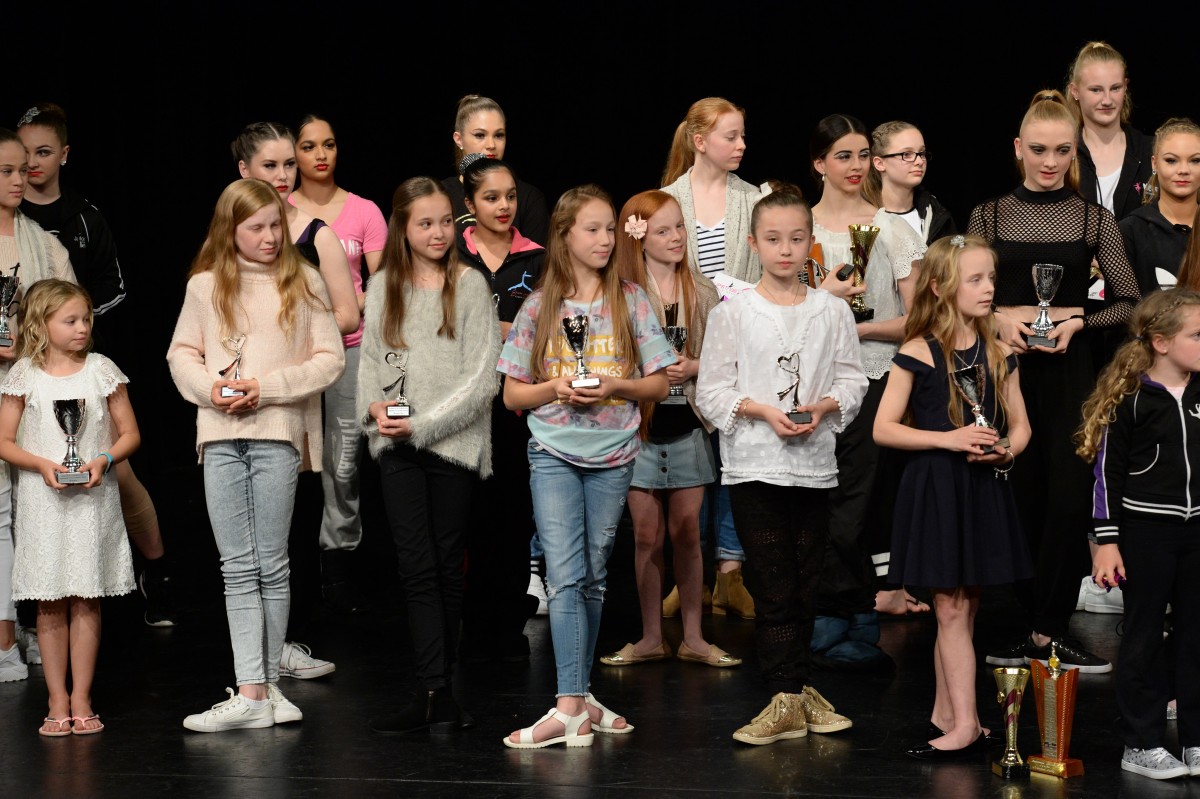 More talent, more awards!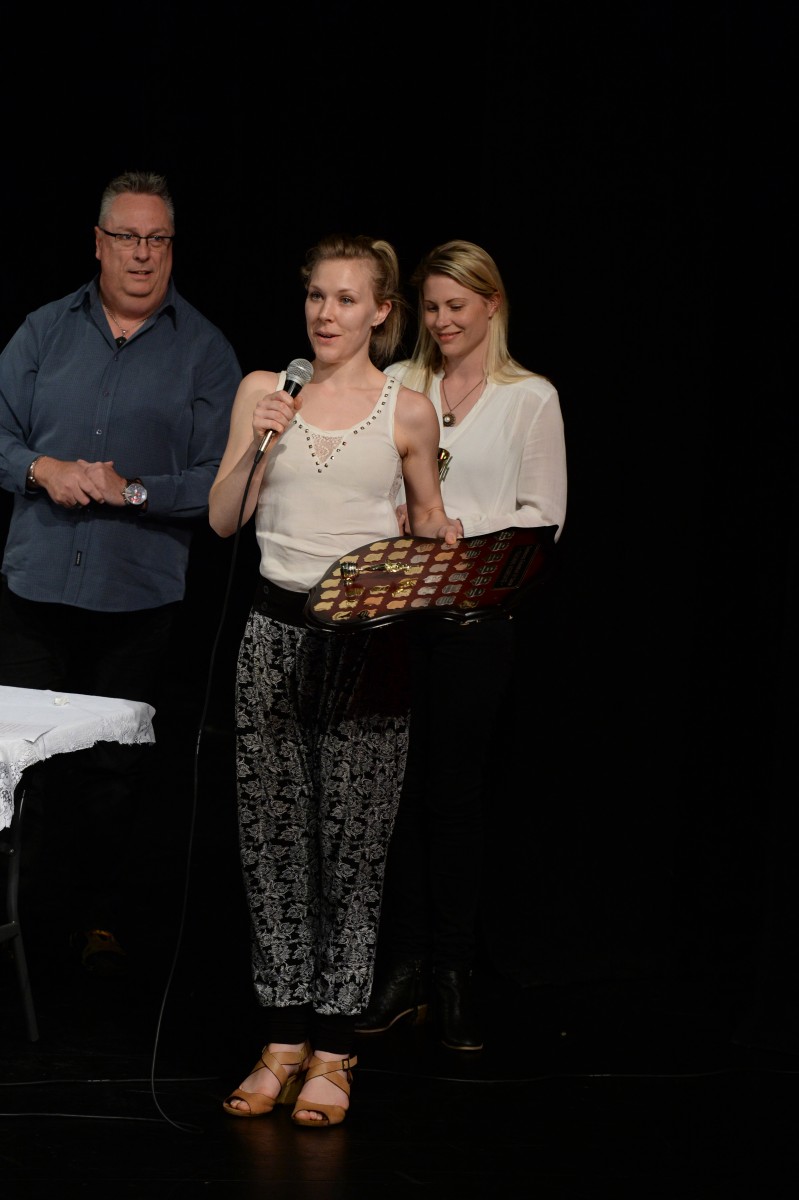 Congratulations to Hawthorn Studio of Dance for winning the Teacher's Trophy (Aggregate points for Troupe Sections) in their first year at Casey Comps.  Garry forced Jessica Masson from Hawthorn to say a few words.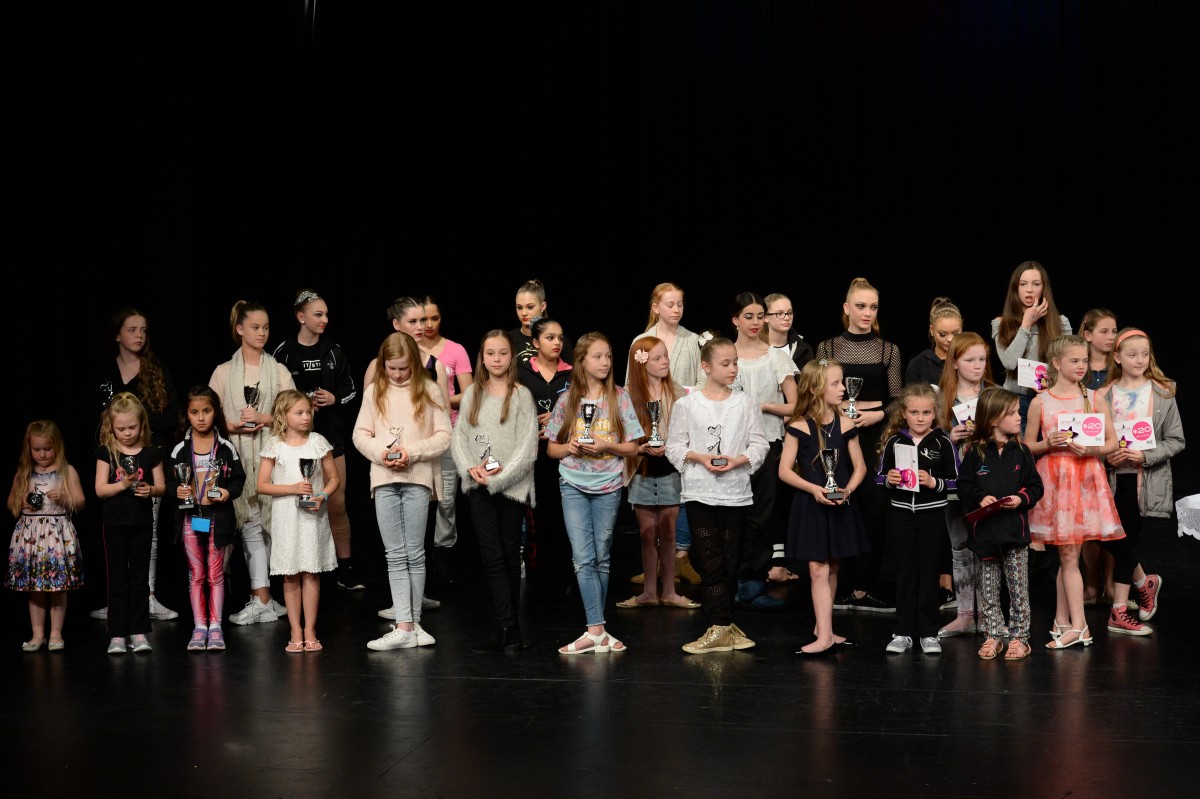 A wonderful array of talent!     Easy to pick the ballerinas in front standing in fifth.
Thanks to 'stagelit studios' for these pics.  More pics of Championship and Special section winners to come!